Statement of Non-Financial Performance (included in the 2022 Universal Registration Document)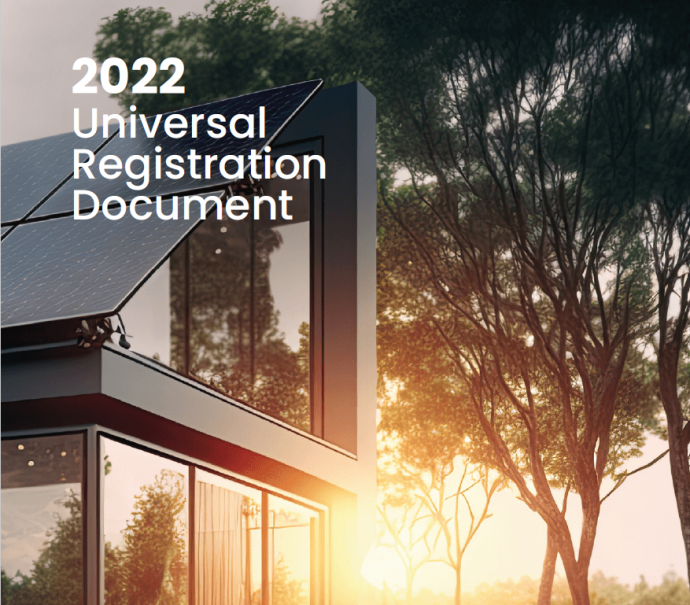 2022 Universal Registration Document including the Statement of Non-Financial Performance
PDF — 12 MB
Download
2023 Sustainable Development Press Kit
Sustainable Supplier Charter
ACTIVITY AND SUSTAINABLE DEVELOPMENT REPORT
Methodology and results of the 2019 Materiality Analysis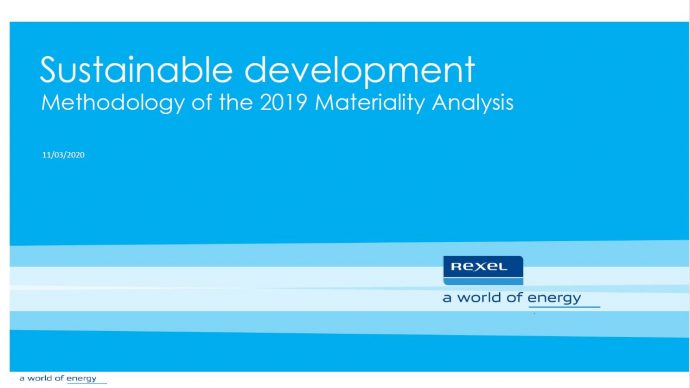 Find out more about the methodology of the 2019 materiality assessment conducted by Rexel to define its sustainable development priorities.
Materiality Assessment methodology and results
PDF — 658 KB
Download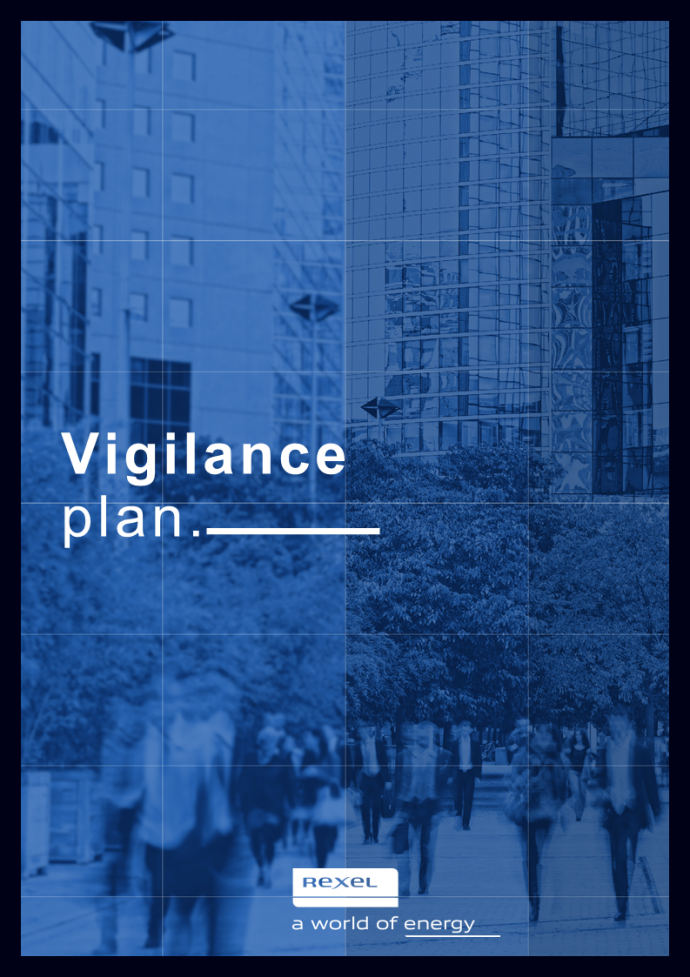 Rexel presents the vigilance measures implemented to identify the major risks that may results from its activities and to prevent, throughout its value chain, infringements of human rights and fundamental freedoms and the health and safety of persons and the environment.
ETHICS GUIDE OF THE GROUP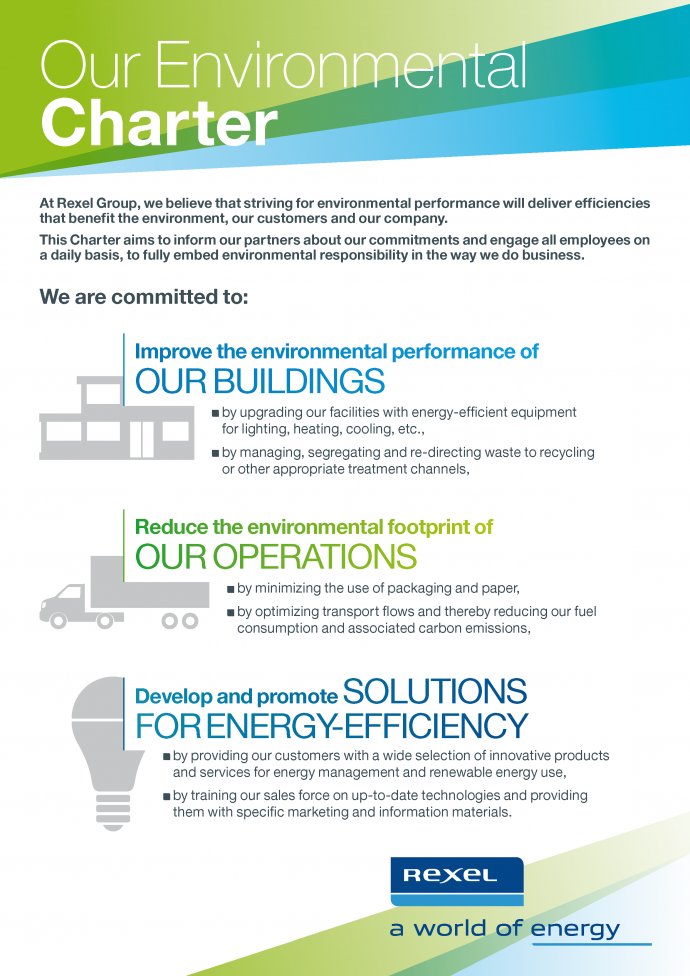 Designed to identify best practices, the charter is posted at all Group sites to encourage frontline employees to adopt best practices.
Environmental Charter
PDF — 73 KB
Download
COMMUNITY INVOLVEMENT CHARTER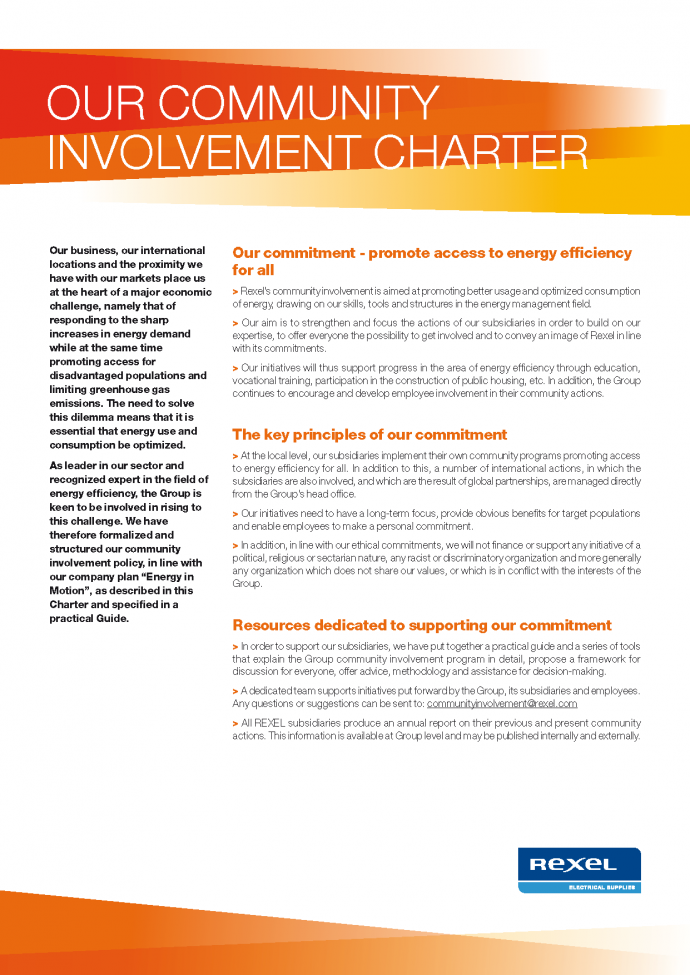 Implemented to build the Group and its subsidiaries approach around a unique shared commitment: improve access to energy efficiency for all.
Community Involvement Charter
PDF — 476 KB
Download
CONFLICT MINERALS STATEMENT
REXEL FOUNDATION BROCHURE
Presentation of the Foundation's leading convictions, actions and achievements for a better energy future.
Rexel Foundation Brochure
PDF — 4 MB
Download