Commercial services
To help you implement your projects, you need the right services and expertise at every step. Rexel works alongside you in selecting the best solutions, controlling costs, financing and long-term support.
---
Procurement: a key stage in the purchasing process
Designed to secure and optimize your procurement process, Rexel support focuses on:
product specifications
compliance with technical, safety and environmental standards
supplier management
administrative support
Cost management
Solutions that reduce the total cost of use
The purchase price of a product is only one part of its total cost. Which is why the Rexel offer is designed to help you achieve savings at every stage in the product lifecycle, as a direct result of:
facility auditing to assess profitability by measuring and managing your consumption
effective solutions that optimize on-site energy consumption
controlling ROI to assess the impact of selected solutions in terms of energy and cost savings
12-18
months necessary for a retrofit lighting solution to become profitable
Tools to reduce the Total Cost of Ownership
Rexel works to reduce your Total Cost of Ownership (TCO) through dedicated methods and tools that allow us to provide you with long-term support at every stage of procurement and inventory management.
Focus on the TCO Tracking Tool (T3)
This solution has been designed by Rexel to identify expenditure directly related to Total Cost of Ownership (TCO), and the savings to be made by optimizing procurement (ordering and billing) and inventorying management (handling and capitalization). T3 is available in 18 countries in Europe, North America and Southeast Asia. Accessible online, easy to use and configurable, this service allows Rexel customers to emphasize economies totaling tens of millions of euros every year.
3% to 5%
savings on purchases as a result of effective TCO management for key accounts
Technical support from A to Z
Rexel teams support you at every stage of your project lifecycle, with:
Design: audit, specification, design services…
Implementation: specialized teams for each solution and market
Training: to keep up-to-date with the latest technologies and innovations, and gain the skills and certification required for top-quality equipment installation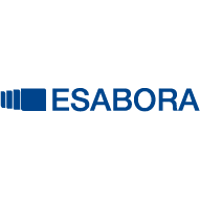 A simple, ready-to-use suite of software designed to support installers in every aspect of their business, from sales and marketing to company management.
Project financing
Rexel provides all the services necessary to secure the financing of your project.
Finance: loans, tax credits, subsidies, etc.
Renting and leasing: for your equipment and vehicles
Performance guarantee: covering the level of energy generation achieved by photovoltaic installations, for example