History
Rexel has been contributing to the development of the trade electrical supplies distribution market in France and worldwide for nearly 50 years. Distinctive for its pioneering commercial spirit and unwavering goal of operational excellence, there have been several decisive periods in the history of the Group. All of them have contributed to making today's Rexel a key stakeholder in the energy transition.
---
1967-1980: the origins of Rexel and the birth of CDME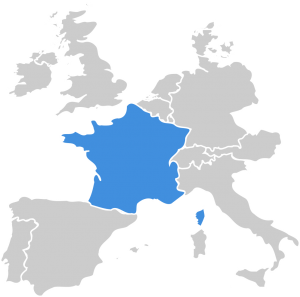 1967 – Creation of CDME
Rexel developed out of the Compagnie de Distribution de Matériel Électrique (CDME), created in 1967 by LEBON, which operated through 4 subsidiary companies: Revimex, Facen, Sotel and Lienard-Soval.
As a specialist in electrical equipment sales, CDME expanded in France by acquiring family-owned regional businesses. In 1978, it opened a trade electronics and IT hardware distribution division, and diversified into trade industrial supplies.
1983 – Flotation on the Second Marché of the Paris stock exchange
From the 1980s onwards, CDME began to expand in Europe and around the world. In 1983, its shares were floated on the Second Marché of the French stock exchange, and with more than 20% of the French market – and 6% globally – the company became France's leading distributor of electrical equipment. The company established a US operating presence in 1986.
1986 – CMDE enters the US market
---
1990 – 2005: construction of the Rexel Group in France and internationally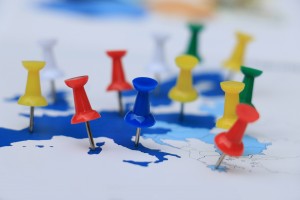 1990 – Acquisition of CDME by the Pinault Group
The Pinault Group acquired CDME in December 1990, and became its largest shareholder. In June 1993, CDME merged with Groupelec Distribution (the French market Number 3) and changed its name to Rexel.
1993 – Rexel is born out of the merger between CDME and Groupelec Distribution
In the 1990s, the Group refocused on the distribution of electrical equipment: the majority of its trade electronics distribution business was sold in 1988, and in 1994, Rexel separated from its subsidiary GDFI, France's leading distributor of industrial supplies.
1998 – An operating presence in Australia and New Zealand
1999 – Expansion into Eastern Europe
2000 – An operating presence in China and Canada
Rexel goes from strength to strength in France, wider Europe and the USA, and continues to expand internationally. The Group's foreign subsidiaries gradually adopt the Rexel identity:
Willcox and Gibbs in the USA becomes Rexel Inc. in 1995
Rexel Italia is born out of a merger between 10 Italian subsidiaries in 2000
the first joint venture is created in China under the name of Rexel Hailongxing
2001 – 75% of Rexel sales are generated in international markets
In 2001, international markets generate 75% of Rexel sales. At this time, the Group leads the world in its business sector, with 1,900 branches and 25,000 employees in 33 countries, and engages in an active policy of acquisitions.
---
2005 – 2008: coping with global consolidation of the electrical equipment distribution market
2005 – Rexel was acquired by a consortium of investors, and withdrew from the Paris stock exchange
In March 2005, the PPR (Pinault-Printemps- Redoute) Group sold Rexel to a consortium of investors led by Clayton, Dubilier & Rice, Eurazeo and Merrill Lynch Global Private Equity. Rexel withdrew from the Paris stock exchange on April 25, 2005.
2006 – Acquisition of Gexpro (formerly GE Supply) in the USA
In order to continue refocusing on its core business, Rexel made a series of asset disposals, but also made new acquisitions: 29 small and midsize companies were acquired during this period. In 2006, the Group acquired GE Supply, the US distribution subsidiary of General Electric, and became the market leader in North America and Asia-Pacific. Renamed Gexpro, this subsidiary expanded the ability of Rexel to offer services to industrial key accounts.
2007 – Initial Public Offering of Rexel (Euronext Paris, SBF 120 index)
In 2007, Rexel changed its legal status to become a French Société Anonyme with a Management Board and Supervisory Board. The company was floated on the Euronext Paris stock exchange on April 4, 2007.
2008 – Acquisition of a majority stake in the European assets of Hagemeyer
In March 2008, Rexel acquired a majority stake in the European assets of the Hagemeyer Group (then the World No. 3):
Elektroskandia in Scandinavia
ABM in Spain
Newey&Eyre in the UK
This acquisition considerably strengthened the European positions of the Group, doubling its sales in the market, increasing its number of branches by 50% and giving it an operating presence in five new countries. In 2008, Rexel held around 9% of the world trade electrical equipment distribution market.
---
2008-2014: the energy efficiency watershed

2012 – Launch of the Energy in Motion company plan.
With the arrival of Rudy Provoost as Chairman of the Management Board in 2012, and the subsequent launch of the Energy in Motion company plan, Rexel strengthened its positions in high-potential markets.
In this context, the Group acquired a number of specialist companies to develop its expertise in energy efficiency. Esabora, Inoveha and Munro, whose acquisition enabled Rexel to successfully expand its range of energy efficiency products and services in France and the USA: replacement of lighting sources, active promotion of low-energy products, an energy audit service, installation of energy management and control systems, and energy-saving certification.
Between 2006 and 2014, the Rexel Group made a total of 58 consolidating acquisitions, together contributing approximately €2.1 billion in sales.
2013 – Creation of the Rexel Foundation for a better energy future
In 2013, Rexel launched the Rexel Foundation for a better energy future in order to make its own contribution to promoting universal access to energy efficiency for all in all Group operating regions.
2014 – Rexel adopted the legal form of a French Société Anonyme with a Board of Directors.
Since 2014, Rexel has evolved in response to a fast-changing world. Making the transition to a single governance structure with a Board of Directors simplifies its decision-making processes, and gives the Group the resources it needs to respond effectively to the rapid development of its industry. At the same time, Rexel restructured its business around three main global regions (North America, Europe and Asia-Pacific) to consolidate its positions in mature economies, as well as expanding its presence in high-growth countries. By making the customer the focus of its transactional model, the Group is reinforcing its positions in high-potential sectors (energy management, renewables, etc.) that respond with innovation and sustainability to meet the needs of today and tomorrow.
---
SINCE 2015: STRENGHTENING THE GROUP AND PREPARING FOR TOMORROW'S WORLD
The Group pursues its external growth policy aimed at developing its expertise, strengthening its position in emerging markets and consolidating its activities in mature markets. Through the acquisitions of Sofinther and Cordia in France, or Brohl & Appell in the US, Rexel accelerates the development of its multi-energy and security offers and strengthens its positions in industrial automation and MRO services.
2016 – Patrick Berard is appointed as Chief Executive Officer of the Rexel Group
The Group presented in February 2017 its strategic roadmap based on 3 priorities: accelerate organic growth, increase selectivity in capital allocation and strengthen financial structure and, improve operational and financial performance.
Over the medium-term, Rexel aims to be a company that:
Is more focused in terms of geographies and market segments,
Structurally generates sales growth above that of the market,
Is more profitable,
Boasts a stronger financial structure, allowing greater flexibility,
Rests on strengthened and committed teams,
Creates value for its stakeholders.