History of the Rexel Group
Rexel has been contributing to the development of the professional  electrical supplies distribution market in France and worldwide for nearly 50 years. Distinctive for its pioneering commercial spirit and unwavering goal of operational excellence, there have been several decisive periods in the Group's history. Each one has contributed to making Rexel the key player in the energy transition that it is today.
---
1967-1980: REXEL'S ORIGINS AND THE CREATION OF CDME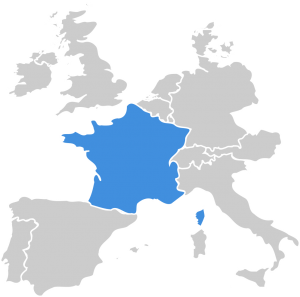 Rexel developed out of the Compagnie de Distribution de Matériel Électrique (CDME), created in 1967 by the LEBON company, which operated through 4 subsidiary companies: Revimex, Facen, Sotel, and Lienard-Soval.
As a specialist in electrical equipment sales, CDME expanded in France by acquiring family-owned regional businesses. In 1978, it opened a trade electronics and IT hardware distribution division and diversified into the industrial supplies trade.
1983 – Flotation on the Second Marché of the Paris stock exchange
From the 1980s onwards, CDME began to expand in Europe and around the world. In 1983, its shares were floated on the Second Marché of the French stock exchange, and with more than 20% of the French market – and 6% globally – the company became France's leading distributor of electrical equipment. The company established a US operating presence in 1986.
1986 – CMDE enters the US market
---
1990-2005: CONSTRUCTION OF THE REXEL GROUP IN FRANCE AND INTERNATIONALLY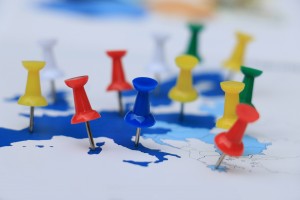 1990-1993 – Acquisition of CDME by the Pinault Group and creation of Rexel, created from the merger of CDME and Groupelec Distribution
The Pinault Group acquired CDME in December 1990 and became its largest shareholder. In June 1993, CDME merged with Groupelec Distribution (Number 3 on the French market) and changed its name to Rexel.
In the 1990s, the Group refocused on the distribution of electrical equipment: most of its trade electronics distribution business was sold in 1988, and in 1994, Rexel separated from its subsidiary GDFI, France's leading distributor of industrial supplies.
1998 – An operating presence in Australia and New Zealand
1999 – Expansion into Eastern Europe
2000 – An operating presence in China and Canada
Rexel continues to strengthen its position in France, Europe, and the US, and continues to expand internationally. The Group's foreign subsidiaries gradually adopt the Rexel identity:
Willcox and Gibbs in the US becomes Rexel Inc. in 1995
Rexel Italia is born out of a merger between 10 Italian subsidiaries in 2000
The first joint venture is created in China under the name of Rexel Hailongxing
2001 – 75% of Rexel sales are generated in international markets
In 2001, international markets generate 75% of Rexel sales. At this time, the Group is the world leader in its sector, with 1,900 branches and 25,000 employees in 33 countries, and is actively pursuing its acquisition policy.
---
2005-2008: COPING WITH GLOBAL CONSOLIDATION OF THE ELECTRICAL EQUIPMENT DISTRIBUTION MARKET
2005 – Rexel was acquired by a consortium of investors, and withdrew from the Paris stock exchange
In March 2005, the PPR (Pinault-Printemps- Redoute) Group sold Rexel to a consortium of investors led by Clayton, Dubilier & Rice, Eurazeo and Merrill Lynch Global Private Equity. Rexel withdrew from the Paris stock exchange on April 25, 2005.
2006 – Acquisition of Gexpro (formerly GE Supply) in the US
In order to continue refocusing on its core business, Rexel made a series of asset disposals, but also made new acquisitions: 29 small and midsize companies were acquired during this period. In 2006, the Group acquired GE Supply, the US distribution subsidiary of General Electric, and became the market leader in North America and Asia-Pacific. Renamed Gexpro, this subsidiary expanded Rexel's ability to offer services to industrial key accounts.
2007 – Initial Public Offering of Rexel (Euronext Paris, SBF 120 index)
In 2007, Rexel changed its legal status to become a French Société Anonyme with a Management Board and Supervisory Board. The company was floated on the Euronext Paris stock exchange on April 4, 2007.
2008 – Acquisition of a majority stake in the European assets of Hagemeyer
In March 2008, Rexel acquired a majority stake in the European assets of the Hagemeyer Group (Number 3 worldwide at the time):
Elektroskandia in Scandinavia
ABM in Spain
Newey&Eyre in the UK, etc.
This acquisition considerably strengthened the European positions of the Group, doubling its sales in the market, increasing its number of branches by 50% and giving it an operating presence in five new countries. In 2008, Rexel held around 9% of the world trade electrical equipment distribution market.
---
2008-2014: THE TURNING POINT IN ENERGY EFFICIENCY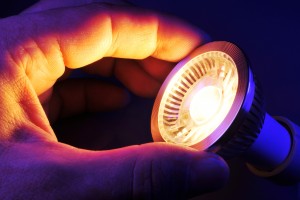 2012 – Launch of the Energy in Motion company plan
With the arrival of Rudy Provoost as Chairman of the Management Board in 2012, and the subsequent launch of the Energy in Motion company plan, Rexel strengthened its positions in high-potential markets.
In this context, the Group acquired a number of specialist companies to develop its expertise in energy efficiency. Esabora, Inoveha as well as Munro, whose acquisition enabled Rexel to successfully expand its range of energy efficiency products and services in France and the US: replacement of lighting sources, active promotion of low-energy products, an energy audit service, installation of energy management and control systems, and energy-saving certification.
Between 2006 and 2014, the Rexel Group made a total of 58 consolidating acquisitions, representing approximately 2.1 billion euros in sales.
2013 – Creation of the Rexel Foundation for a better energy future
In 2013, Rexel launched the Rexel Foundation for a better energy future to make its own contribution to promoting universal access to energy efficiency for all, in the Group's operating regions.
2014 – Rexel adopted the legal form of a French Société Anonyme with a Board of Directors
In 2014, Rexel made the transition to a governance structure with a Board of Directors, to simplify its decision-making processes and gives the Group the resources it needs to respond effectively to the rapid development of its industry. At the same time, Rexel restructured its business around three main global regions (North America, Europe, and Asia-Pacific) to consolidate its positions in mature economies, while expanding its presence in high-growth countries. By making the customer the focus of its transactional model, the Group reinforces its positions in high-potential sectors (energy management, renewable energy, etc.) that respond with innovation and sustainability to continually meet society's needs.
2015-2016 – The Group pursues its external growth policy aimed at developing its expertise, strengthening its position in emerging markets, and consolidating its activities in mature markets. Through the acquisitions of Sofinther and Cordia in France, or Brohl & Appell in the US, Rexel accelerates the development of its multi-energy and security offers and strengthens its positions in industrial automation services.
2016 – Patrick Berard is appointed as Chief Executive Officer
---
2017-2020: A NEW STRATEGIC ROADMAP THAT RELIES ON DIGITAL TO TRANSFORM THE GROUP IN DEPTH
Rexel accelerates its digital transformation and capitalizes on its customer knowledge to generate more organic growth and consolidate its business model by refocusing on its core business in the most strategic geographies.
2017 – An organic growth strategy based on a profound digital transformation:
Acceleration of organic growth. Thanks to a finer segmentation of its customers and the continued digital transformation of its activities, Rexel strongly increases its digital sales.
Greater selectivity in capital allocation. To focus its resources on key countries and improve profitability, Rexel sells its activities in South-East Asia. This increased selectivity is also reflected in investments, allocated as a priority to information systems and digitization.
Optimization of operations in the most strategic geographies. The Group reduces the number of brands in the United Kingdom from five to two and restructures its business in the Netherlands by renewing its offer. In the United States, Rexel initiates a new regional organization and strengthens its branch network there.
2018 – Performing and transforming
In 2018, Rexel enters a new stage in the transformation of its business model, moving towards a data-driven company. The Group consolidates its model, integrating high value-added services for customers via an omnichannel approach.
The Group's continued organic growth, with increased sales in all three of its geographic zones, reflects the successful implementation of the "More Customers, More SKUs" strategy as well as the continual growth in digital sales, which exceeded the 2-billion-euro threshold. The success of the regional organization strategy has enabled Rexel to return to sales growth and profitability in the United States.
The Group enters the era of data-driven management and segments its value proposition around three types of customer needs (proximity, projects, or specialties) while using predictive analysis and artificial intelligence.
Rexel is developing along three areas: the customer experience, thanks to the development of merchant sites based on an enriched common model; the digitization of the back office, which makes it possible to bring together the intelligence provided by data and make it available to all; and finally, the positioning on new innovative markets such as industry 4.0 or the continued development of activities related to electric mobility.
2019 – Accelerating the digital transformation
As the third consecutive year of organic revenue growth, 2019 also marks an improvement in operational performance and customer satisfaction for Rexel, measured through new digital tools. The Group continues its reorganization with the regionalization of activities and the sale of Gexpro Services in the United States, the refocusing on the industrial sector in Germany, and a change in the logistics center model in Spain.
At the same time, Rexel's transformation towards a data-driven business model is accelerating at all levels of the Group, which is evolving from a traditional distributor model to a promoter of high value-added personalized services and solutions based on the use of digital technology and data analysis. Online sales represent 2.4 billion euros, or nearly 18% of total revenues. Gathering new talent in a division dedicated to artificial intelligence and data, Rexel uses the data at its disposal to provide its customers with customized digital offers and services. The Group develops innovations across all its channels and for all its end markets (personalized home pages, email-to-EDI*, new digital branches, etc.), and presents them to its customers and investors during the 2019 edition of its Rexel Expo in Paris, dedicated to new digital solutions for intelligent building, industry 4.0, and the residential market.
A player committed for many years in terms of sustainable development and having reached its environmental targets for 2020 in 2018, Rexel defines new targets for reducing its GHG emissions by 2030, validated by the Science Based Targets initiative (SBTi). For the second year in a row, the Group is on the CDP's Climate Change A List.  The Group is committed to:
Reducing its GHG emissions related to energy consumption in Group operations (Scopes 1 and 2) by 35% by 2030, compared to 2016
Reducing its GHG emissions related to the use of products sold by 45% per euro of revenue (Scope 3) by 2030, compared to 2016
*Electronic Data Interchange
2020 – The Group's strategic choices confirmed by its resilience at the height of the health crisis
In the face of the Covid-19 pandemic, the Group is tested by the upheaval of its ecosystem. Its highly advanced digitization and the agility of its logistics model enabled Rexel to effectively counter the effects of the crisis. The continuity of operations, thanks to teams successfully shifting to remote working, branches in drive mode, and the performance of its digital sales channels, is ensured, guaranteeing a service adapted to customers, particularly for essential and primary sectors of activity, all while protecting the health and safety of employees.
At the same time, Rexel continues to implement data analysis and artificial intelligence tools, notably with the predictive management of branch inventories and a system that enables it to identify and prevent customer attrition so that sales representatives can provide personalized responses. Looking to the future, the Group is a founding member, alongside L'Oréal, Total, Kering, and Capgemini, of the Hi! Paris research center, specializing in artificial intelligence and data analysis, which was created by HEC Paris and the Institute Polytechnique de Paris.
---
SINCE 2021 – THE CONVERGENCE OF DIGITAL AND CORPORATE RESPONSIBILITY AT THE HEART OF THE ENERGY TRANSITION
The crisis accelerates the transition to a new model and new horizons: changes in environmental regulations and general awareness of the challenges of ecological transition are all vectors for increasing energy efficiency needs, to which the Group is responding by capitalizing on its central position within the energy sector, as well as on its digital services to create value while shaping a more sustainable energy world for all.
Guillaume Texier appointed to succeed Patrick Berard as CEO of Rexel
On September 1, 2021, Guillaume Texier became Chief Executive Officer of Rexel.  To ensure a smooth handover in the implementation of the Group's strategic roadmap presented in February 2021, Patrick Berard has agreed to stay on until March 1, 2022, to work alongside him during his first few months.
Seizing strategic opportunities for external growth
In March 2021, as part of the implementation of its strategic roadmap, Rexel has acquired Freshmile Services, an operator of charging stations for electric vehicles, offering services and supervision software. This acquisition expands Rexel's offering in the fast-growing market for new mobility and related services.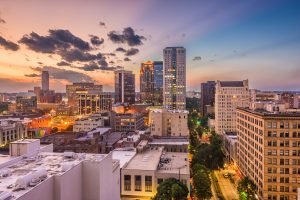 In October 2021, Rexel signed the acquisition of Mayer, a leading distributor of electrical products in the Eastern United States. This transaction marks a new step in the consolidation of the Group's presence in the United States, the world's leading market for electrical supplies.
Climate commitments reflected in the Group's financing
Rexel is accelerating its commitment to reduce its greenhouse gas emissions (GHG) by successfully placing Sustainability-Linked Notes offerings in April, May, and October 2021. All of the Group's outstanding bonds (1 billion euros) are now linked to the achievement of GHG emission reduction targets by 2023, aligned with the Group's 2030 targets. These operations reinforce the overall dynamic of long-term climate commitments that are multiplying within the energy sector, in which Rexel plays a leading role.