Involving and supporting our employees
In daily contact with our customers, Rexel's employees are key players in the Group's sustainable development and performance, embodying the Group's values and vision.
Rexel's HR policy seeks to develop and enhance its human resources by offering each employee a work environment that fosters professional and personal growth. This aim relies on skills development, safety and well-being at work, social dialogue, equal opportunities, inclusion, and recognition of diversity.
A DECENTRALIZED POLICY RELAYED BY CROSS-FUNCTIONAL TOOLS
In line with the nature and the location of its activities, Rexel's organization relies on a decentralized management model at the subsidiary level, to which the central functions add their expertise.
A need-based, field-based management approach
In terms of human resources, this strong proximity-based approach fosters and strengthens the teams' flexibility, autonomy, and agility in decision-making. It helps achieve a crucial balance between the roadmap set by the Group's HR Department and its deployment at the local scale by each country's HR teams.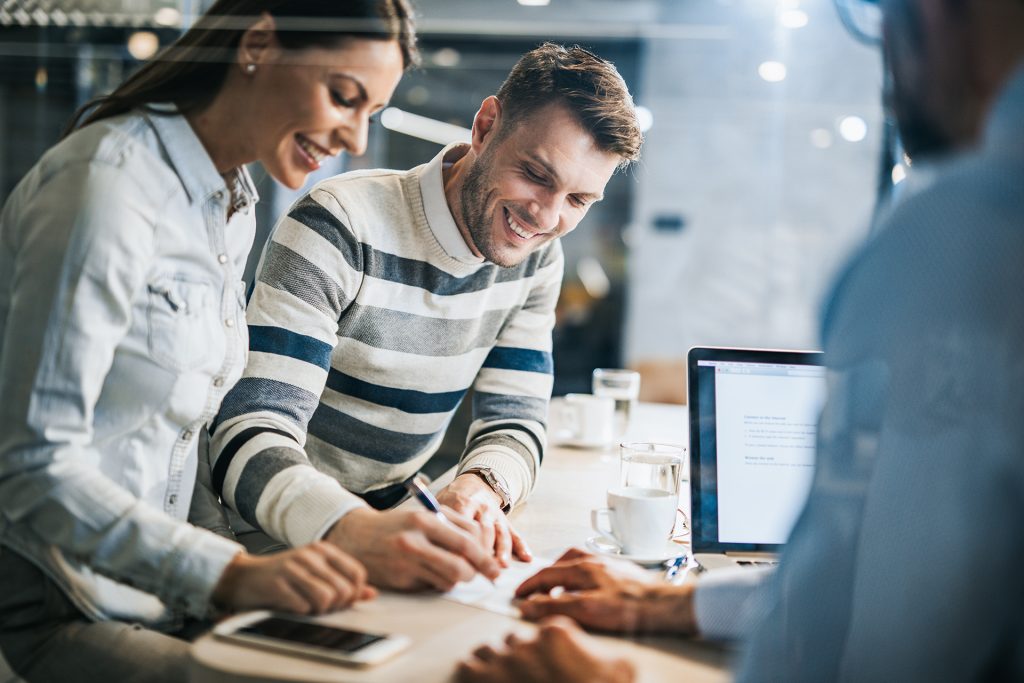 A wide array of support tools
To perform their functions in an optimal manner, the HR teams rely on several cross-functional tools:
• an online academy (Rexel Academy),
• an HR-dedicated information system (SuccessFactors),
• a digital internal job board listing and updating mobility opportunities,
• performance management and recognition tools,
• regular surveys focused on measuring employee engagement.
ATTRACTING AND RETAINING TALENT
Energy transition, digital revolution: The world of energy and its players have entered a new era. This robust market and Rexel's strong will to remain at its forefront strengthen the need for a human resources policy that can rise to the challenge.
The Group uses multiple levers to attract talents in line with its strategic priorities by developing a strong employer brand that embodies Rexel's culture and commitment, deploying an assertive communications and recruitment strategy highlighting the Group and the evolution of its activities, and implementing a structured integration process for new employees. To retain its employees, Rexel focuses on developing innovative and dynamic career, work, and compensation management policies.
Mobility and managerial career development, attractive career opportunities
Functional and/or geographical, vertical but also horizontal mobility plays an important part in Rexel's HR strategy. It is particularly relevant in the current period of economic transformation, in which the company needs to demonstrate new adaptative capacities. Coupled with skills management, Rexel's mobility policy offers employees opportunities for career development in terms of management responsibilities as well as business expertise. These opportunities are published on a digital job board shared across the Group.
An attractive and consistent compensation and employee benefits policy
The Rexel Group offers a clear and legible compensation policy, aligned with the values at the core of its identity and its corporate culture.
The compensation policy
It is based on the evaluation of individual and collective performance. For each country, the levels are set in order to satisfy two requirements: Competitiveness and internal equality. Employees in sales functions and in charge of management responsibilities are eligible for individual variable compensation.
Employee benefits
Health and retirement insurance agreements. These are offered in the majority of the countries where Rexel is present, often in addition to mandatory coverage provided by law. Depending on local regulations, the Group can also implement supplemental retirement arrangements.
Rexel +, "Protection for all". With this plan, which was launched 13 years ago, the Group aims to guarantee a minimum level of social protection against work hazards. The plan provides for the payment of a lump sum between one- and two-years' basic salary in the event of death or permanent disability. In 2022, more than 3,000 employees benefit from this coverage. The program includes four local policies covering Austria, Luxembourg, the United Kingdom, and one policy emitted by France covering Slovenia under conditions of freedom to provide services.
Other advantages or services* may be legally offered to employees, beyond legal obligations. They are then negotiated within the framework of collective agreements or granted unilaterally.
*Housing allowances, meal/transportation allowances, concierge services, contribution to childcare, family leave days, medical assistance, legal assistance services, or career support.
Long Term Incentive (LTI) programs
Rexel offers its key managers a long-term incentive plan, indexed to the Group's value creation. Around 1,000 executives and managers benefit from the allocation of free shares. This approach is based on talent retainment by encouraging and rewarding the initiative and effort of each individual in their contribution to the company's collective growth. These allocations are subject to a minimum presence condition and to performance conditions meeting verifiable and quantifiable criteria. ESG issues are now represented, with six dedicated indicators being integrated into the calculation of allocations.
employees hired in 2022; 87.7 % in permanent positions
of the Group's employees benefit from an incentive or a profit-sharing plan based on collective results
of employees in permanent positions are eligible for individual variable compensation
Employee listening, a driver of engagement
Rexel considers its employees' satisfaction to be a key indicator of the performance of its HR policy. Placing employee listening and the free expression of all at the heart of its HR policy, the Group regularly asks for the opinion of its employees via cross-disciplinary surveys. They provide an opportunity to assess employees' perception and experience of major HR topics. They also help to measure their engagement. The subsidiaries can also access the Satisfaxion Pulse tool, which enables them to conduct surveys at the local level. As an example, this tool has enabled the Dutch, Swiss, and Swedish subsidiaries to measure their employees' opinions on specific topics, such as the handling of the health crisis.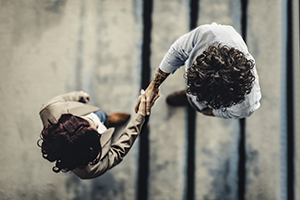 Laurence Galand,
VP People Engagement & Group Headquarters Human Resources Director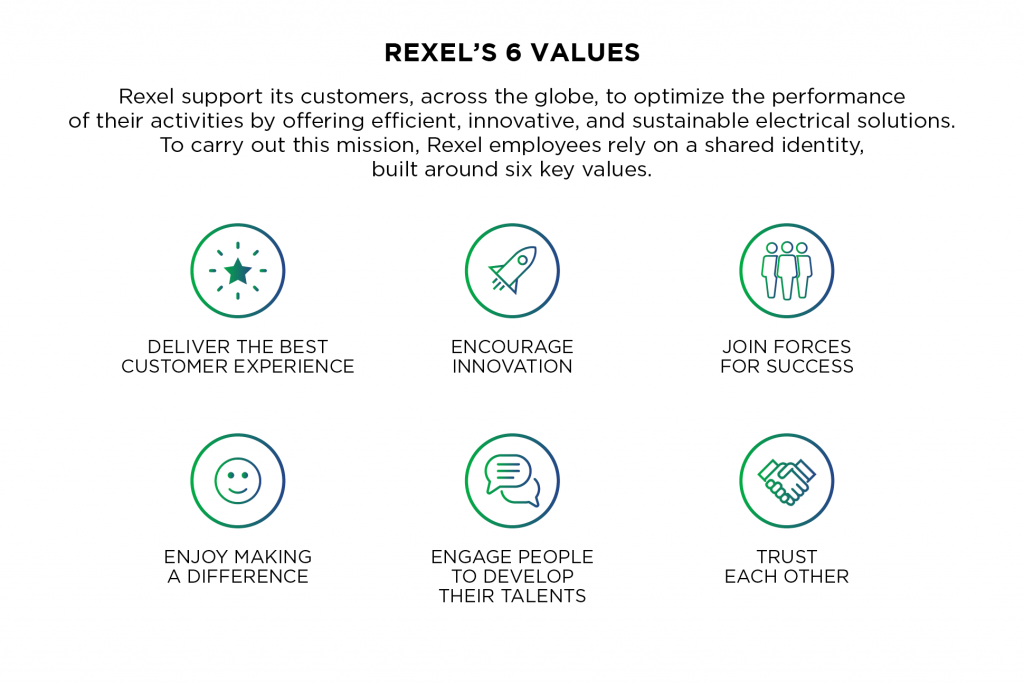 DEVELOPING EMPLOYEE COMMITMENT AND EMPLOYABILITY
Rexel makes every effort to offer each employee maximal opportunities to develop their talents and skills in a safe and nurturing work environment. It is by having the means to grow and reach their personal goals that employees can fully contribute to the development and performance of the Group.
Each employee's engagement fosters success for all
To be and to remain a leading player in its market – Rexel's stated goal involves its employees' engagement in their functions, but also, and most importantly, in the company and its goals. To be able to roll out the initiatives required to develop and anchor this engagement, the Group regularly assesses employee engagement via its internal barometer, Satisfaxion. As an example, its themed version was administered in 12 languages in 21 countries in 2022.
engagement rate* (in 2022 vs 74% in 2018)
of respondents are "proud to work for Rexel." (Source: 2022 Satisfaxion Survey)
of respondents "believe that teamwork is encouraged by their company." (Source: 2022 Satisfaxion Survey)
*A multifactorial indicator designed to assess the relationship between employees and their company, engagement relies on their understanding and perception of major topics of company's HR policy: Strategy, management, teamwork, career advancement, company image, etc.
"Working for Rexel is the opportunity to be part of a team, of a major Group that above all values competence, honesty, and motivation."

Response from an employee to the open question included in the 2021 Pulse Survey

Strengthening employee employability
Rexel employees' have developed very specific skills, especially in order to provide a differentiating customer experience. For the Group, nurturing and developing this expertise entails a culture of knowledge sharing. In a daily exchange, the experience and know-how of expert employees and the knowledge of new talents mutually enrich each other to benefit everyone, contributing to the company's transformation.
This interaction and emulation enable Rexel to flexibly adapt to new market challenges and technology development – especially digital. As an example, this is how the Group tests in vivo the use of new tools or procedures before introducing them on a larger scale.
Beyond this, the Group favors skills acquisition and update via a personalized training offer. It relies on the Rexel Academy, an online training platform available in 21 countries, which benefits from additional in-person training modules. The yearly performance assessment offers the opportunity to collect the employees' training and development wishes and needs. They are then taken into account in the creation of cross-functional training plans and policies specific to each subsidiary.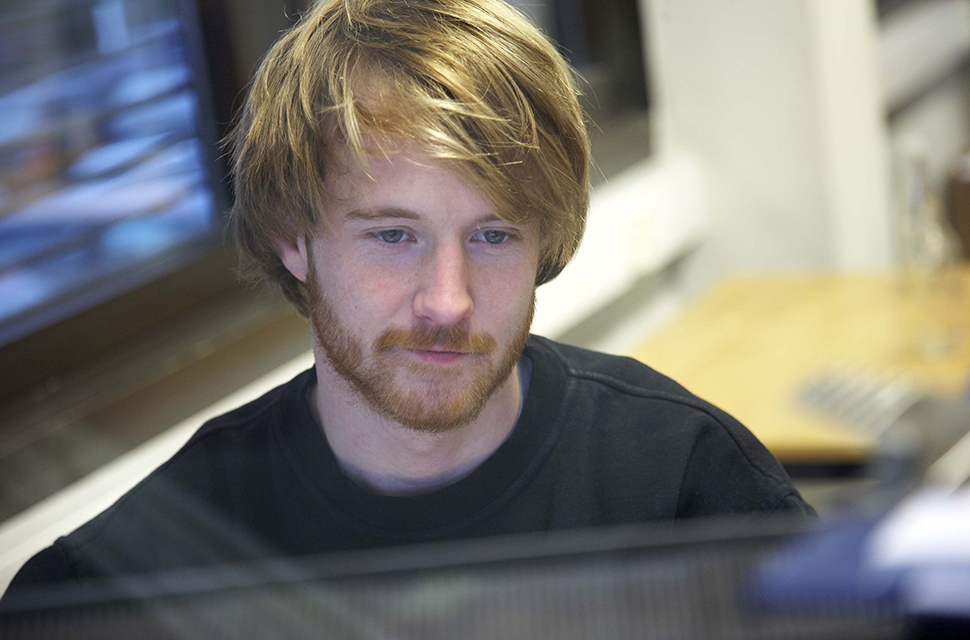 The Rexel Academy platform offers various programs to develop professional and product competencies, foster personal development, and ultimately, employee employability. In 2022, more than 300 new training programs were deployed, focused on the following priorities:
• mastering new digital technologies and the impact of data on the organization (CRM, pricing, webshop),
• collaborative tools,
• new sales techniques,
• customer service and advice,
• raising awareness of diversity and inclusion issues.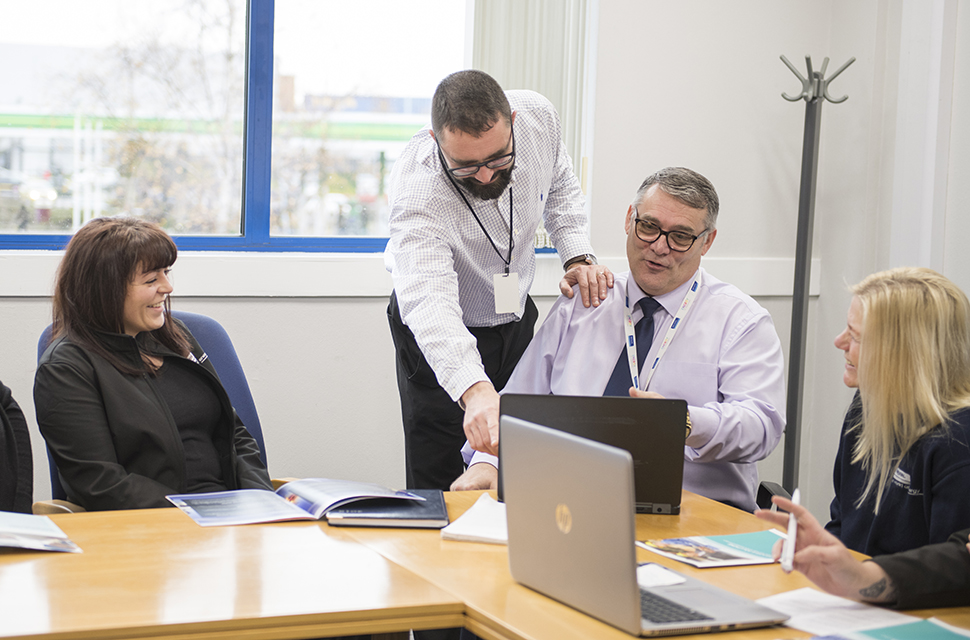 "Group Advanced Leadership". With this nine-month program, Rexel strengthens its leadership training. The training cycle consists of a system of blended learning combining in-person and e-learning modules. It is completed by external coaching and personal development sessions.
of employees received training (excluding safety training) in 2022
hours of training (excluding safety training) in 2022
of the Group employees have access to its e-learning platform Rexel Academy
Fostering constructive social dialogue
Aware that high-quality social dialogue helps maintain engagement, Rexel promotes it, guaranteeing the principles of free expression and union representation. These foundations of the Group's action are inscribed in its Ethics Guide, applicable in all the countries where it operates and shared with all its employees.
Social dialogue concerns Rexel's strategic evolution and its activities, as well as its policy in terms of employment, training, hygiene, and safety.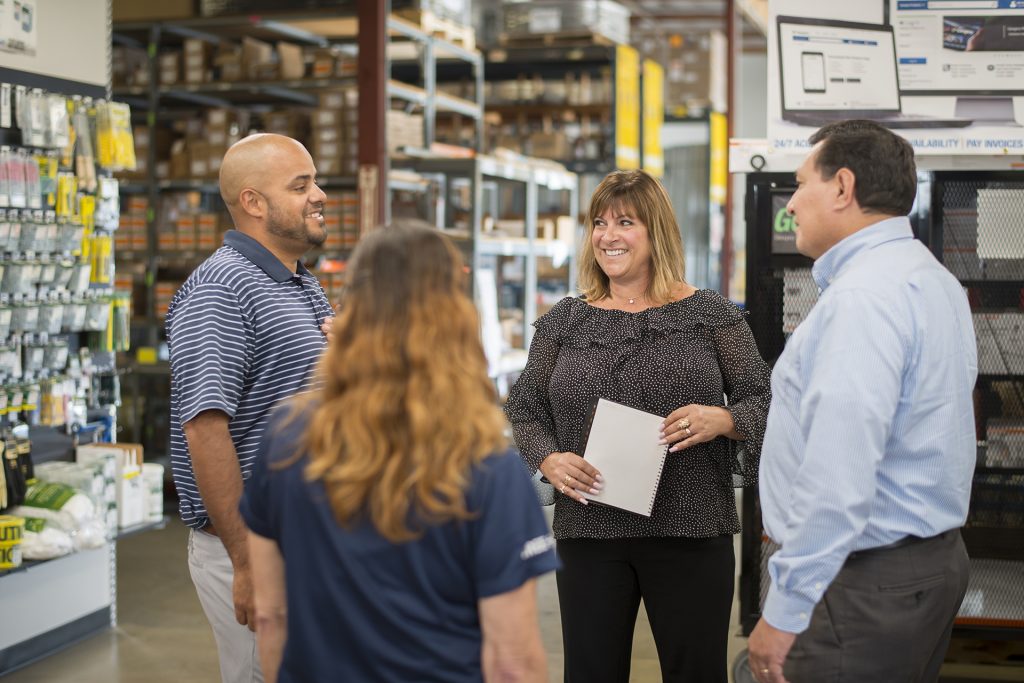 Established in December 2005, the European Works Council represents the 14,392 European employees of the Group. Representing a forum of dialogue between the management and the 20 staff representatives from the 13 countries concerned, it meets once a year. Its committee consists of five permanent members and meets four times per year. On the 2021 agenda – among other topics – was maintaining the mandate of the representatives of the United Kingdom in the context of Brexit.
Rexel Group European employees represented by the European Works Council
of employees covered by a collective agreement
new agreements signed in 2021*
*Mainly signed in Spain, France, Belgium, Austria, and Germany and concerning namely the quality of life at work, compensation, incentives, participation, remote work, and social dialogue. They complete the ones signed previously and still applicable, concerning gender equality and the professional integration of people with disabilities.
Promoting health, safety, and well-being in the workplace
Rexel provides a nurturing work environment for its employees. It relies on favorable conditions, not only for everyone's health and safety, but also for a fulfilling quality of working life for all.
Health and safety as the highest priority
Through its health and safety policy deployed since 2015, Rexel intends to implement a responsible and shared culture and practices. The Group regularly enhances and completes the procedures and rules used to foster a common framework and standards in each of its subsidiaries, collected in a cross-country document sent to all subsidiaries. Its goal? At the very least, to guarantee an equivalent level of protection to all its employees, by targeting the key risks related to Rexel's activities.
The latest update of the "Health/Safety" framework in 2021 provided the opportunity to:
• Strengthen requirements regarding IPE (Individual Protection Equipment)
• Incorporate principles related to psychosocial risks and pandemic risks
Introduce the notion of "near-miss" in order to raise team awareness of the reflexes to adopt in order to avoid an accident, and to remind everyone of the safety rules to apply at work every day.
With this in mind, Rexel launched an awareness campaign in 2022 based on the notion of "near miss". The campaign was followed by a collective intelligence process to identify situations in which an accident could be avoided thanks to employees' good reflexes and/or timely reporting.
Growing awareness of well-being
In order to promote the balance between personal fulfillment and professional performance, multiple initiatives are implemented at the Group and local levels. The right to disconnect, promoting physical activity or stress management, etc., are all measures that help strengthen well-being at work, an integral part of health and safety. Building on the lessons from the unprecedented context of the health crisis and its consequences, Rexel updated its standards and included psychosocial risks linked to the extensive spread of remote work.
SUPPORTING DIVERSITY, INCLUSION, AND EQUAL OPPORTUNITIES
A major social issue, diversity also represents a performance lever. Rexel adopts a proactive approach supporting diversity and inclusion at all company levels.
A solidly anchored culture of diversity
The Group fosters an inclusive work environment for its employees where all their skills can flourish. A true code of conduct based on Rexel's fundamental values, the Ethics Guide reiterates the importance given to diversity and inclusion, from a perspective encompassing human dignity and diversity, and respect for people. It also prohibits any form of discrimination toward employees.
Rexel shared its goals in this respect and assessed their acceptance via the Pulse Survey specifically focused on diversity, equity, and inclusion topics. Of the employees who answered the 2021 Pulse Survey, 89% consider that their direct manager works efficiently with people who don't resemble them and that 90% of the company offers a framework that respects each employee's personal identity.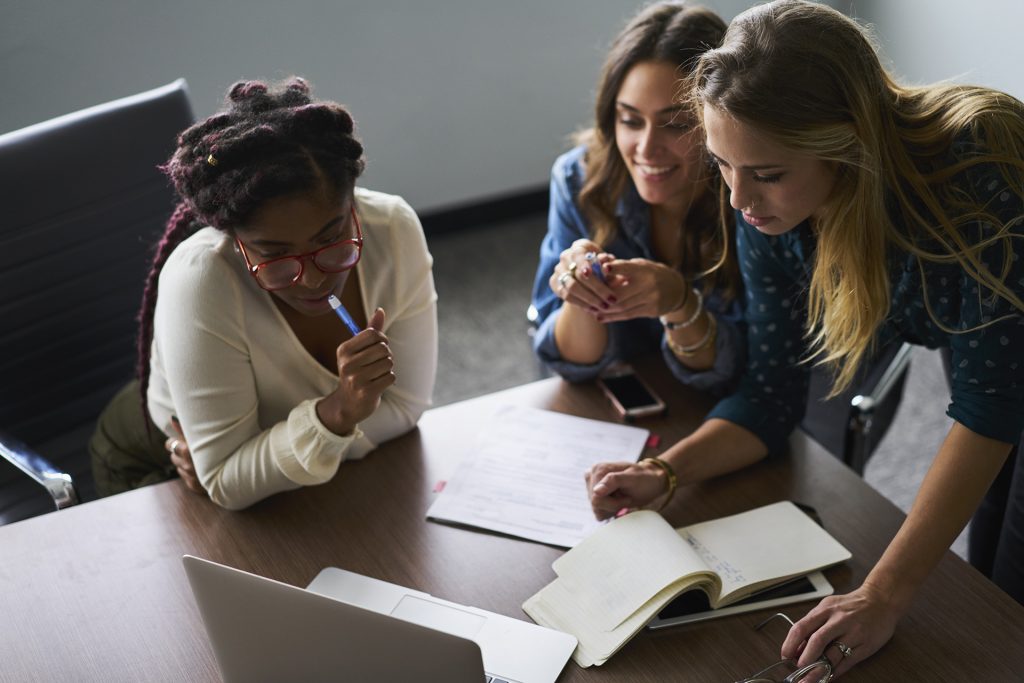 Committed to gender parity and equality
As a player in an industry with a low proportion of women, Rexel has been committed for many years to ensuring equal treatment of men and women in comparable situations and in every area: Recruitment, salary, career, training, etc. One of the Group's major goals in this respect is reaching a 35% recruitment rate for women in permanent positions by the end of 2024 (vs. 22.3% in 2022).
A strong policy supporting gender diversity and equality
Aware that diversity is a lever for improving sustainable performance, Rexel bases its transformation culture on inclusive management. In line with the AFEP-MEDEF Code and the AMF recommendations regarding diversity and social mixing, the Executive Management and Human Resources have implemented action plans with follow-up indicators.
Hiring and promoting women to senior positions
Rexel has committed to reaching 30% women among its Group Executives in 2025 (25% in 2022, 19% in 2021). Yearly goals adapted to each country are set at the local level everywhere the Group is present.
Rexel's Board of Directors, which sets diversity and inclusion goals, has been equally balanced in terms of gender since 2020.
Ensuring gender pay equality
Rexel's performance illustrates the strength of its commitment. According to the criteria of the French "Professional Future and Gender Pay Equality" law, the Group's headquarters and its French subsidiary have obtained scores in 2022 that show steady progress: 93 out of 100 (+1 points vs 2021) for the former and 94 out of 100 (same as 2021) for the latter. This progress is due in particular to the implementation of actions such as the allocation of dedicated compensation envelopes or the strengthening of internal promotion policies.
The overall index is evaluated according to 4 to 5 criteria:
• Gender pay gap,
• Distribution gap for individual increases,
• Distribution gap for promotions (only in companies with more than 250 employees),
• Number of female employees receiving raises upon return from maternity leave,
• Parity among the 10 highest earners.
Ensuring equal access to professional mobility for women
In a sector with a low proportion of women, supporting women in their career development is a particular concern. Their promotion to managerial positions is one of the strongest indicators of this. Rexel is firmly committed to its goal for Senior Executive positions by 2025, with a target of 30% of women in this category, with an expected ripple effect across the entire scale of responsibility. In 2022, 11.6% of the Group's women benefited from mobility, with 1.4% of non-managerial women promoted to managerial positions (compared with rates of 12% and 1.7% respectively for men).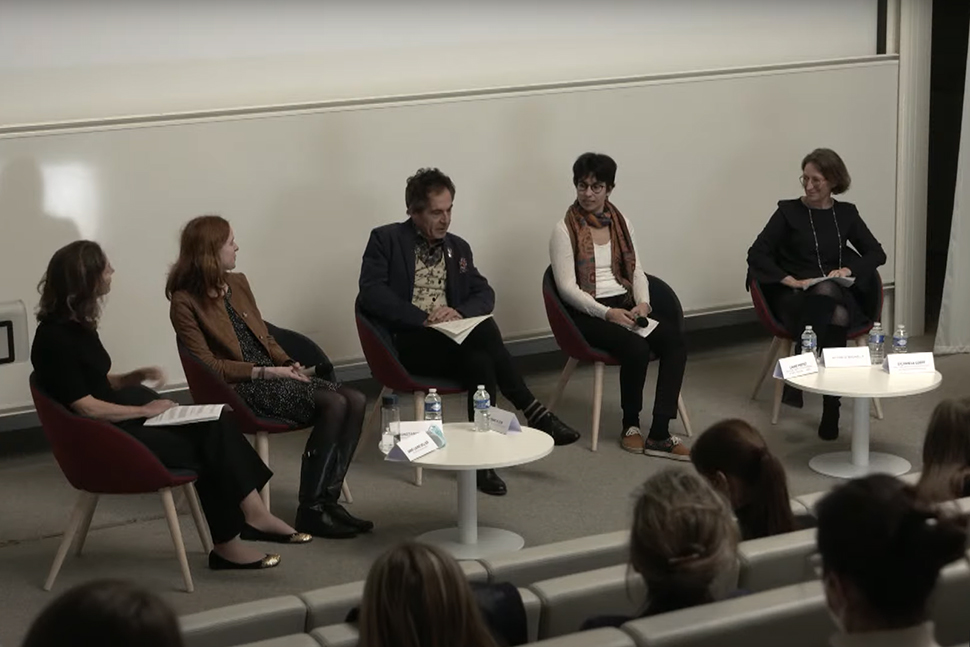 The Wire ("Women in Rexel") networks
Connect – Inspire – Empower, the Wire networks aim to foster collaboration, encourage development, and inspire empowerment by creating an environment that values individual diversities and facilitates the inclusion of women in the company. A major initiative launched by the Group's American subsidiary, Wire is in line with Rexel's commitments to inclusion. In addition to the five national networks now in existence (USA, Canada, Australia, UK, France), the global Wire Leaders network brings together near 100 members, while the Wire Transformation network is made up of the Group's IT, Data & Digital, and Supplier teams. As an example, on February 11, 2022, Wire and Hi!Paris* organized a round table around the theme "AI: A lever for promoting gender diversity in science?" on the occasion of the International Day of Women and Girls in Science. Constance Grisoni, Group Strategy Director at Rexel, shared her views and experience on the issue alongside physicist and philosopher of Science Etienne Klein, Nathalie Brunelle (TotalEnergies), and Laure Prétet (PhD from Télécom Paris, IP Paris).
*Hi! Paris is an interdisciplinary research center bringing together the Institut Polytechnique de Paris and HEC Paris. Rexel is a founding member.
https://www.hi-paris.fr/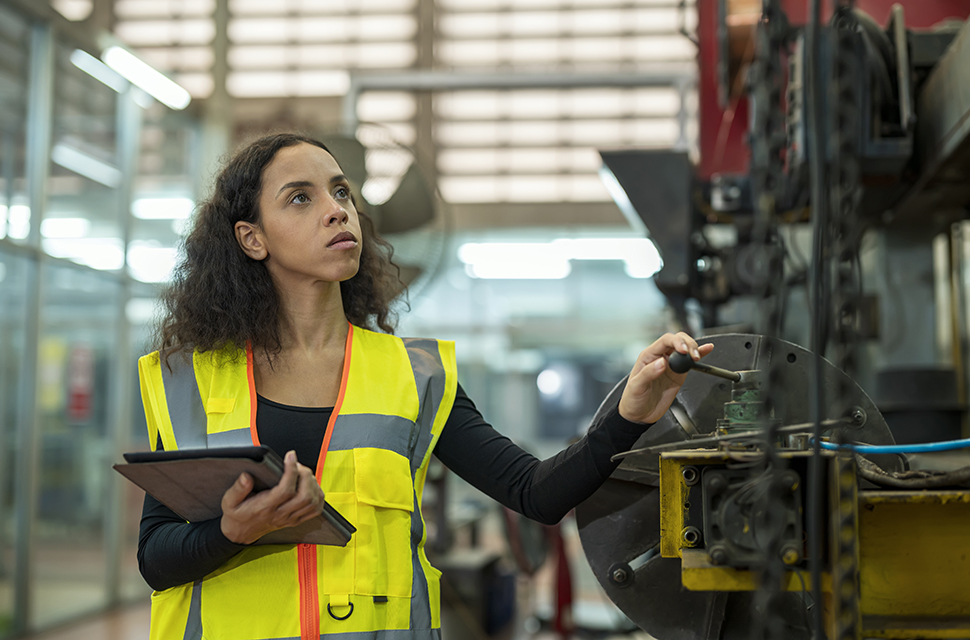 The "Capital Filles" Association
At the crossroads between gender parity and intergenerational support, over 50 female employees of Rexel France have been involved in the activities of the association "Capital Filles." Its mission is two-fold: To strengthen the autonomy and confidence of young women from priority neighborhoods and rural zones, and to accompany them in their choice of career and discovery of the workplace. In 2021, Rexel's headquarters also joined this initiative.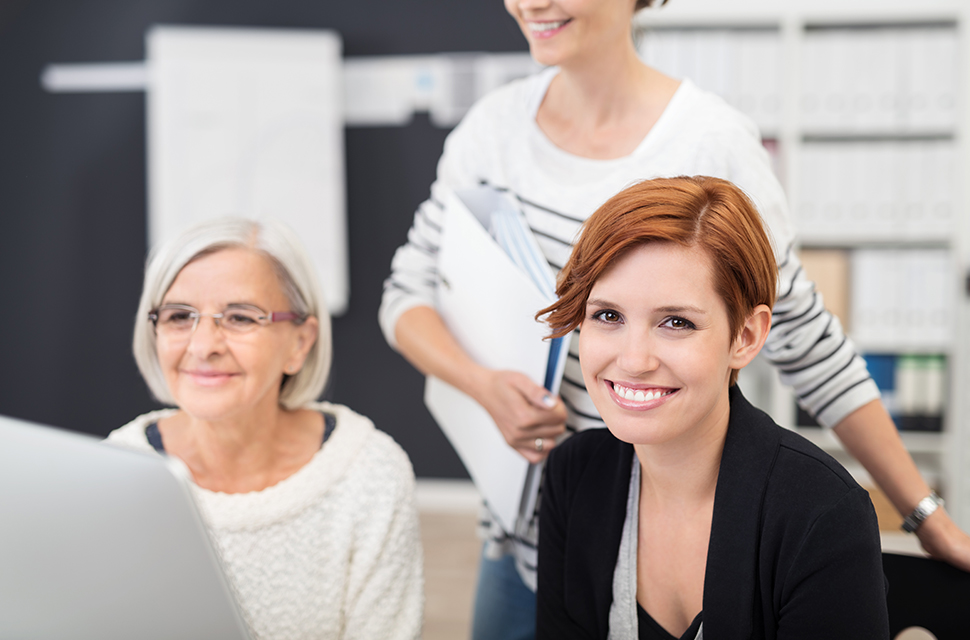 European Network for Women in Leadership
Rexel belongs to the European intercompany network whose goal is to create a supportive dynamic for the leadership of its female participants. Leading the network, the annual Women Talent Pool training program is aimed for women managers with 7 to 15 years of experience. Rexel's high-potential female employees are regularly included in the program's 50 or so participants. In 2022, there was 6 of them.
of women in permanent positions for over a year received a salary increase compared to 74.1% of men
score out of 100 obtained by Rexel France on the gender quality index* in 2022
*Within the framework of the French "Professional Future and Gender Pay Equality" law.
…and for generational diversity
With over a third of its staff in the senior age bracket, the generational mix is a strategic priority for Rexel. The Group addresses this by actively managing employees' careers and skills, as well as by assertively recruiting young graduates – who currently represent 5.1% of newcomers.
It also supports the inclusion of young people via a proactive policy of recruiting work-study students and interns, as illustrated by the integration of 303 work-study students in the French, Swiss, German and Austrian subsidiaries in 2022. The latest received an award recognizing the exemplary management of its employees' apprenticeship training (Julius Award) in 2022.