Responding to the climate challenge
"It's now or never, if we want to limit global warming to 1.5°C". In its new report published in 2022, the Intergovernmental Panel on Climate Change (IPCC) has once again alerted humanity of the urgency to take action in order to maintain a chance of reaching the goal set in 2015 during the Paris Agreement, namely global warming limited to 2°C by the end of the century, and if possible to 1.5°C.
For international experts, the overall goal is still possible provided that greenhouse gas emissions are reduced by at least 43% by 2030. The "zero net emission" of CO2 will have to be exceeded before 2050. Climate neutrality by 2050 is the goal that many countries, as well as the European Union, have set for themselves.
Climate change is increasingly affecting the living conditions of the world's populations. Reducing greenhouse gas emissions has become more than a challenge, it has become a necessity. This challenge, the greatest of our century, is at the heart of Rexel's strategy. The Group acts with ambition, clarity, and a spirit of partnership.
ELECTRICITY AT THE HEART OF THE ENERGY TRANSITION
Electricity accounted for 19% of the world's energy consumption in 2020, but its share is expected to rise to 42% by 2050. As a clean and safe energy source, it is an essential lever for supporting urbanization, improving living conditions, and sustainably transforming territories and industry.
Electricity is of course at the heart of the energy transition with the expected emergence of electric mobility and new renewable energies.
"The health crisis strengthened our conviction that the evolution toward a constantly more sustainable and thus more resilient business model will be essential to all long-term value creation goals. Energy management by itself can account for 40% of the reduction in greenhouse gas emissions necessary to be in compliance with the Paris Climate Accords. And considering Rexel's prominent position at the heart of the electricity value chain, it is our responsibility to take action and to mobilize our stakeholders to build a sustainable future together."

Nathalie Wright
Group Chief Digital, IT and Sustainability Officer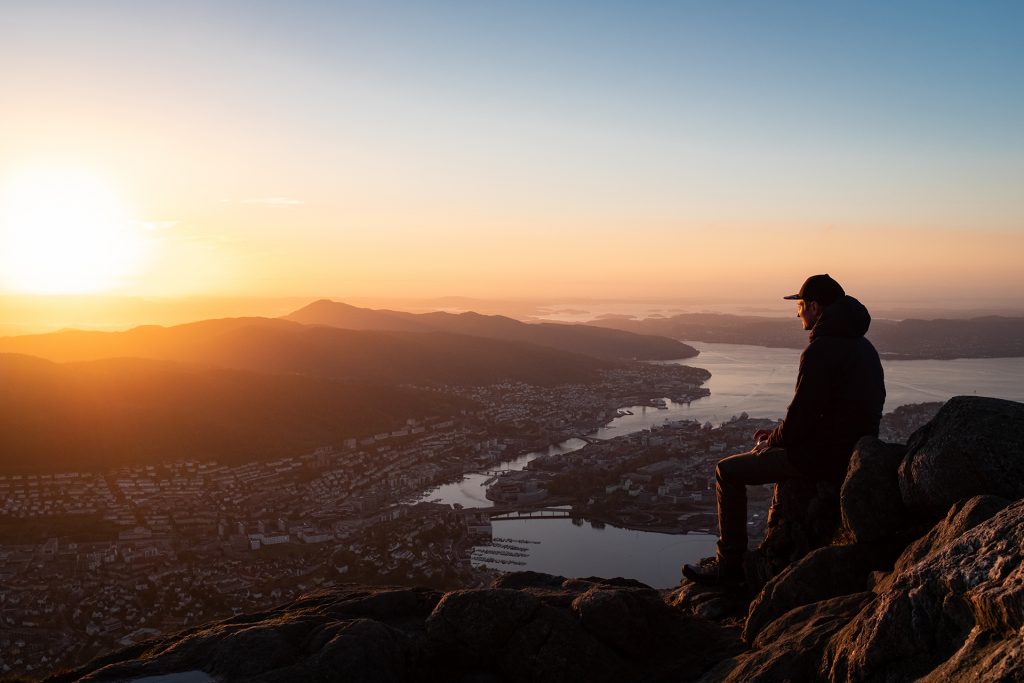 Rexel committed to building the energy world of tomorrow
At the heart of the energy value chain, Rexel is at the forefront of the electrical sector, whose global carbon footprint is estimated at 600 million tons of CO2. For nearly fifteen years, the Group has made the fight against climate change an integral part of its approach to responsibility, not only by taking action internally, but above all by driving a virtuous dynamic to accelerate the energy transition, involving its partners, customers, and the electrical sector in general, in its roadmap towards a low-carbon world. Now more than ever, Rexel is setting an example in two ways.
The Group's climate strategy is based on two objectives for reducing greenhouse gas (GHG) emissions in line with the Paris Agreement:
• reduce by 60% in absolute terms the GHG emissions related to energy consumption in its operations (scopes 1 and 2) by 2030, compared to 2016;
• reduce by 45% in absolute terms the GHG emissions related to the consumption of products sold per euro of sales (scope 3) by 2030, compared to 2016.
Rexel's targets were validated by the Science Based Targets initiative (SBTi) on two occasions, in 2018 and more recently in July 2022, thereby gaining recognition for the credibility of its targets and the trajectory the Group has set to achieve them.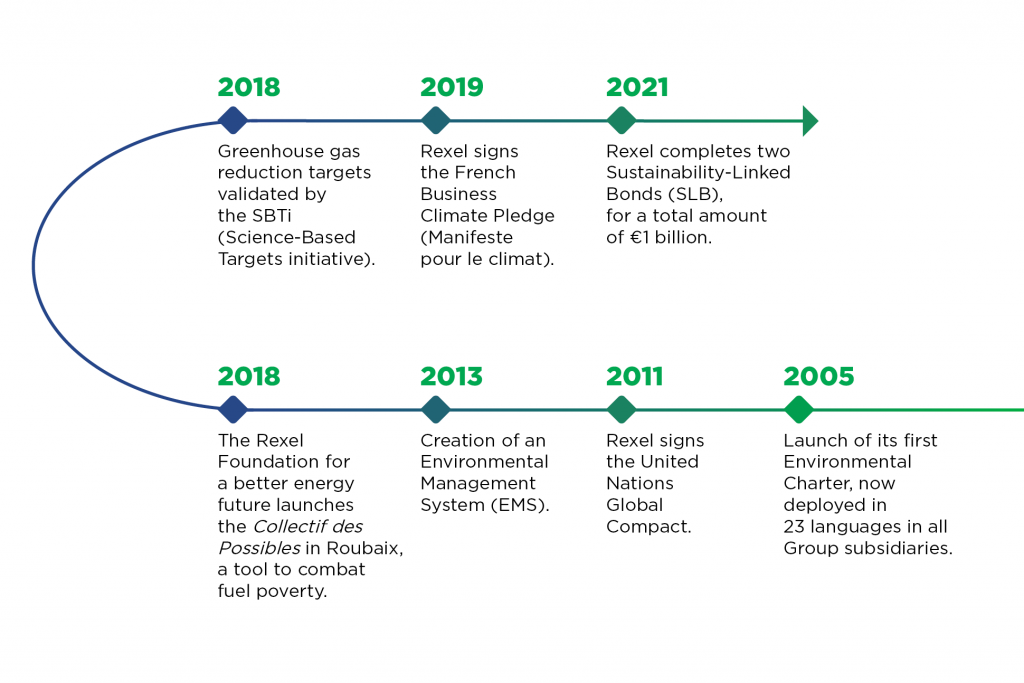 Rexel leads the way in building the next energy world
Rexel's climate strategy has been designed to produce lasting positive effects both in the Group's internal activities and on the carbon footprint of its business partners and customers, both upstream and downstream.
The Rexel Group has decided to act on three climate levers:
1. By reducing its own carbon and environmental footprint;
2. By offering its customers products and solutions to accelerate the energy transition and adapt to climate change;
3. By encouraging all its stakeholders to become players in the low-carbon transition.
And to go even further, Rexel brings the fight against global warming to the heart of communities through the Rexel Foundation.
CLIMATE ACTION AT THE HEART OF REXEL'S OPERATIONS
Although the greenhouse gas emissions of its internal operations (scopes 1 and 2) represent only a tiny fraction (0.3%) of the total emissions of its value chain, Rexel has committed itself to three areas of internal action aimed at massively reducing the environmental footprint of the Group's operations:
– deploying the most effective energy efficiency solutions at its sites;
– giving priority to energy from renewable sources;
– accelerating the digitization and modernization of its entire supply chain, for greater operational and environmental efficiency. Rexel is convinced that the digital revolution can accelerate the energy transition.
Environmental management systems (EMS) in subsidiaries
Since 2013, Rexel has its own environmental management standard and continues to implement it in its subsidiaries. This EMS specifies the procedures for controlling the environmental impact of activities and provides a framework for improvement plans.
At the same time, several subsidiaries have undertaken an ISO 14001 certification process, attesting to their commitment to continuous improvement in their environmental approach.
In 2022, nearly a quarter (24%) of the Group's subsidiaries had received this certification. Nearly 15% of them also apply an energy management system that meets the ISO 50001 standard. These entities account for 6.6% of the Group's on-site energy consumption. This share is expected to grow. Finally, since 2018, Austria and the United Kingdom have implemented a highly structured approach through the award of four certifications (ISO 14001, ISO 9001, ISO 50001, and OHSAS 18001).
Towards increasingly energy-efficient sites
From measuring energy consumption to the widespread use of LED lighting and the modernization of heating, air conditioning and ventilation systems, the Group is transforming its sites and investing in their energy performance. Renovation, installation of low-energy technologies, on-site production of renewable energy, etc., are all part of a growing number of initiatives.
In France, the Tournefeuille logistics center (11,000 square meters) was modernized in 2020. The installation of an intelligent lighting system and an integrated lighting management system have reduced the number of hours of lighting by 40%.
For its regional logistics center in Nouvelle Aquitaine Cestas 2, Rexel has gone even further: The building is BREEAM (Building Research Establishment Environmental Assessment Method) certified. Its 729 photovoltaic panels, covering 2,000 square meters of roof space, provide 20% of the site's electricity needs.
More responsible and cleaner logistics
Rexel pays particular attention to reducing the environmental impact of its transport. Sustainable management of the sales force fleet limits fuel consumption and associated emissions. Framework agreements have made it possible to rationalize the fleet. Through partnerships with long-term rental companies and certain car manufacturers, Rexel supports its subsidiaries in this area and encourages the monitoring of environmental performance indicators.
Since 2021, Paris and its inner suburbs have an urban service center (Rexel Express), a state-of-the-art robotized platform. It is combined with a low-carbon delivery service, using bicycles or electric or LNG (liquefied natural gas) powered vans. This is an on-the-ground response to the climate challenge, combining digitization, proximity, and clean transport.
Employees trained in environmental issues
Rexel raises awareness of environmental issues among all its employees. A comprehensive e-learning module on energy efficiency is available on the Rexel Academy training platform. According to three levels of expertise, the issues and principles of sustainable development are detailed with the help of videos, practical cases and quizzes. The aim is to help all the Group's teams strengthen their expertise and gain confidence when discussing energy efficiency.
In 2021, 10,153 employees were trained in environmental issues and 7,545 in energy efficiency and/or renewable energy solutions.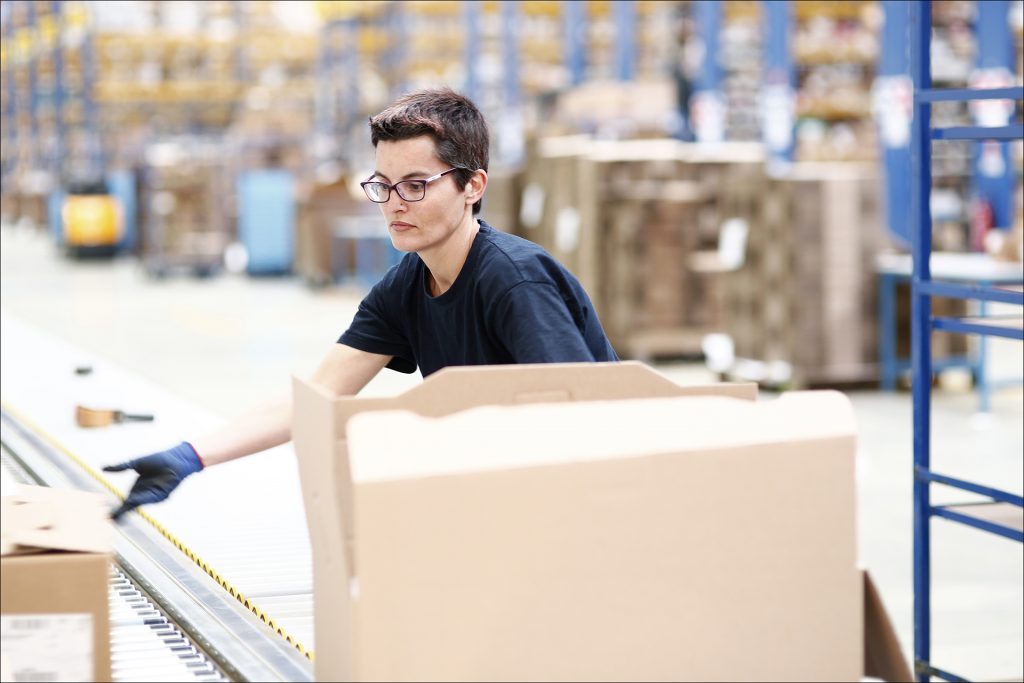 A low environmental impact product offering
Thanks to its role as a global distributor and the central position this gives it within the industry, Rexel supports all stakeholders in their efforts to reduce their environmental footprint. The Group plays a key role between suppliers and customers. Upstream, Rexel carries out in-depth work to source the best products from an energy and environmental point of view, by forging solid partnerships with manufacturers. These products, which are eco-designed and eco-efficient for construction, renovation, and maintenance, are increasingly present in the catalog. By promoting the most virtuous products, Rexel encourages suppliers and customers to make the sustainable choice for the environment.
Rexel at the forefront of product environmental data
Guiding customers towards low-impact products is a priority for Rexel, which has developed several innovative methods to measure the environmental impacts of products throughout their life cycle. It has developed Product Environmental Profiles, or PEPs, a series of environmental information now available for a growing number of products.
In 2022, Rexel took a step forward by launching the first version of its Carbon Tracker tool, a real decision-making service based on a detailed analysis of the carbon footprint of purchased products. The Carbon Tracker's algorithms, whose calculation method has been validated by Bureau Veritas, constantly integrate new environmental, technical, and commercial data. They then provide a detailed estimate of the climate impact of the selected products. Eventually, actions to reduce the carbon footprint can be proposed even before construction begins. Climate responsibility in the shopping basket! The Carbon Tracker is a reminder that transparency as well as the commitment of all stakeholders are essential to make things happen.
Cultivating a spirit of partnership in the industry
The climate emergency requires a collective response. Rexel is convinced that there can be no profound transition without a spirit of partnership and reciprocal commitment. The Group is therefore multiplying its constructive partnerships. It works to disseminate ESG best practices within the electrical sector and commits its partners to respecting the principles of its Responsible Supplier Charter. Rexel does not seek to coerce, but to inspire. The Group acts as a promoter of environmental innovations, as an advisor and influencer in all its partnerships.
"More and more data can be now gathered by the sensors installed in smart buildings. Artificial intelligence therefore has a major role to play in creating value by improving the efficiency of energy efficiency solutions in the long term. We want to develop and integrate more data models and algorithms to improve comfort, facilitate exploitation and improve the energy footprint of these buildings."

Julien Neuschwander,
Innovation and Services Director, Rexel France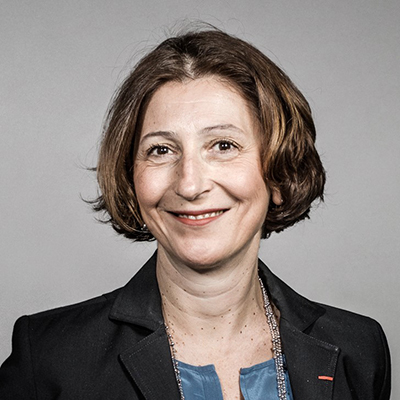 "Our central role at the heart of the value chain, grants us access to an array of customer and supplier data, which feed into our artificial intelligence solutions. Our teams are committed every day to designing more innovative digital solutions for our customers, suppliers, and all our stakeholders, with the key aim of always limiting the environmental impact of our activities, and the products we sell."
Nathalie Wright,
Chief Digital & Sustainability Officer Rexel Group
Services and solutions to encourage the energy transition
Thanks to the transversal expertise conferred by its privileged position at the heart of the electrical industry's value chain, Rexel has built up a range of services and solutions enabling it to support its customers in the new markets of the energy transition. Electric mobility, networks, energy storage, intelligent buildings, industry 4.0, renewable energies, and self-consumption…The fields of application are numerous.
At the same time, the Group helps its customers to save energy by offering them energy audit tools and digital applications designed to facilitate the implementation of energy efficiency solutions.
Energy renovation: The Primexel example. This program allows professional customers to simulate their gain and the amount of their CEE (Energy Saving Certificates) premiums in case of energy renovation works. Primexel was developed in partnership with Économies d'Énergie.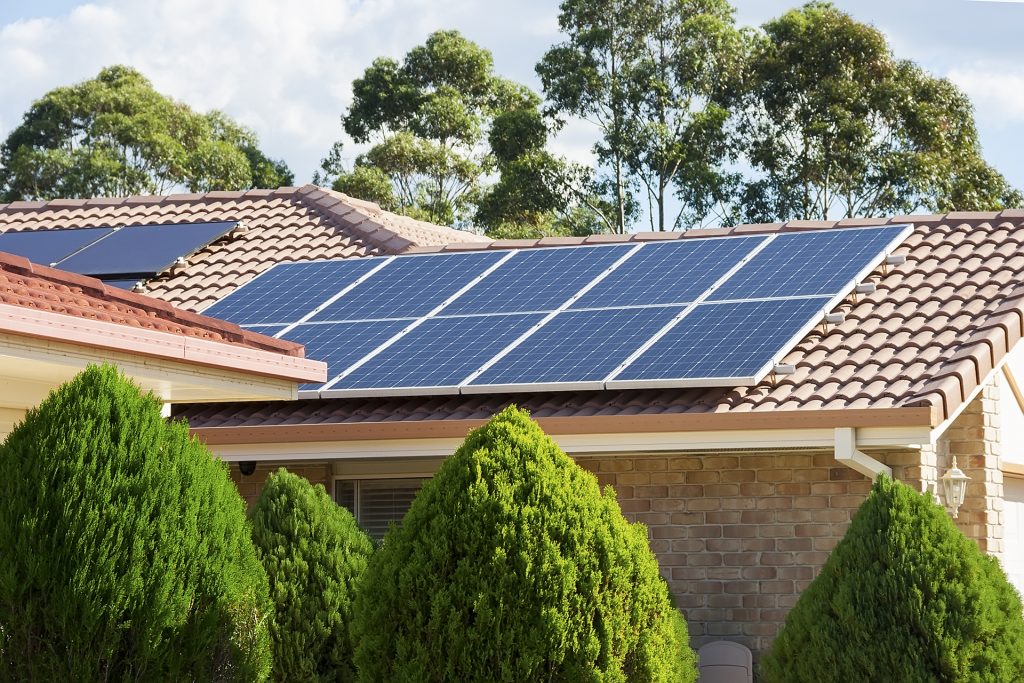 Supporting the emergence of a circular economy
The fight against global warming requires us to rethink the way we consume resources. The future of the climate lies in the circular economy, which is now at the heart of Rexel's development and values.
While only 17% of the 54 million tons of electrical and electronic equipment discarded each year worldwide are currently integrated into a recycling channel, Rexel has made waste reduction a priority. The Group is committed to the sustainable management of resources, both internally, by reducing consumption and sorting waste, and with regard to its partners and customers, through:
• recycling of electrical equipment, both in branches and at customers' sites;
• recycling and reuse of other equipment and materials;
• limiting over-packaging.
In this area too, innovation plays a major role. In 2021, Rexel Canada accelerated its cable recovery and recycling program. Thanks to industrial equipment capable of separating materials, the subsidiary is effectively combating waste and fuelling new circular loops of material recovery.
"Corporate success is no longer defined by profitability alone; We have a responsibility to shift towards sustainable practices as a matter of good stewardship for both our planet and business alike. Over the past several years, Rexel Canada has been working towards offsetting the material waste from a robust trans Canadian wire and cable business. Our long-term vision was to re-introduce what was once considered 'scrap' back into our procurement cycle. Today, Rexel's Canada's recycling program provides our customer base, divisions, and suppliers with the tools to offset waste produced through our day-to-day operations. This reclaimed product is sent to the Nexans Canada's Rod Mill in Montreal to begin its journey back into the manufacturing cycle, with finished produce being sold back to Rexel Canada. The Rexel and Nexans partnership stands alone as a fully-integrated Canadian partnership and a model of what corporate responsibly, and ingenuity, can accomplish when working towards common interests."

Ed Wyzykowski
VP Human Resources – Rexel Canada
percentage of waste recovered by Rexel in 2022, all materials combined (excluding WEEE and batteries), or 21,243 tons.
tons of WEEE (Waste Electrical and Electronic Equipment) recycled in Europe by Rexel in 2022, up 94% vs 2021.
Wood and cardboard represent more than 89% of packaging tonnages.
INNOVATION TO MEET THE CLIMATE CHALLENGE
Rexel is innovating to meet the climate challenge, both in its logistics and in its use of data. The Group is also investing in the new markets of the ecological and energy transition, from green mobility to smart buildings.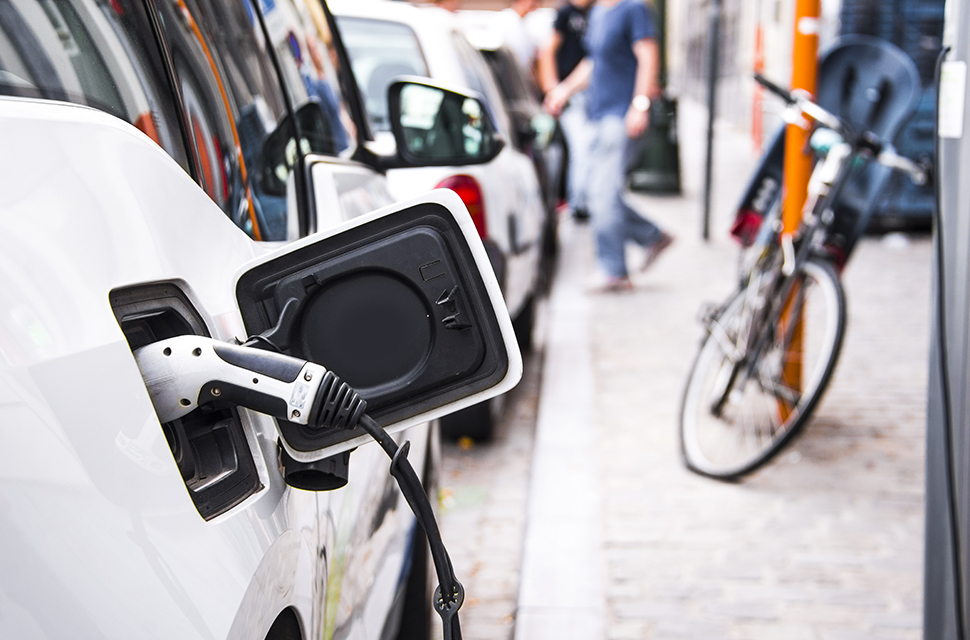 Supporting the development of new forms of mobility
Electric mobility is one of the levers of the energy transition. According to a study by the Boston Consulting Group, the share of electric vehicles in the private car market could reach 52% by 2030. This is why Rexel is strengthening its presence in this high-potential sector year after year, in particular through its range of electric vehicle charging stations. To accelerate, Rexel has acquired Freshmile Services and its extensive network of electric charging stations in Europe in 2021. With this acquisition, Rexel is also able to offer innovative services and supervision software.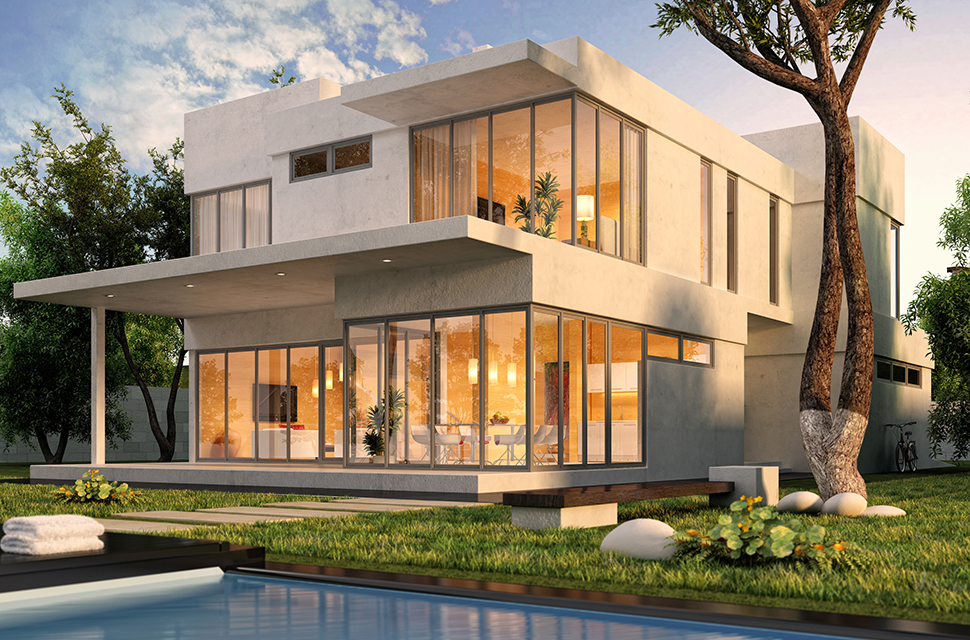 Smart building and building energy management
The Group is investing in the IoT (Internet of Things) and smart building market, by providing smart solutions and services in the commercial construction and building management (BMS) markets. Its ambition is to accompany construction industry players towards the best technologies, including the BIM (Building Information Modelling) methodology. In 2021, Rexel acquired a stake in Trace Software International, a company that creates applications for the design and operation of electrical and solar installations for the building and industrial sectors.
In the residential market, Rexel also offers a consumer solution called Energeasy Connect, which enables home occupants to benefit from intelligent energy management by monitoring 18 different domestic uses.
Climate change issues anchored in financing
By issuing two Sustainability-Linked Bonds (SLB) in 2021 for one billion euros, Rexel is integrating climate and sustainable development imperatives into its financial commitments. With intermediate targets in 2023 and 2026, in the trajectory of its 2030 GHG emissions reduction objectives, and penalties if it does not reach them, the Group is strongly reaffirming its responsibilities and commitments in the ongoing ecological transition.
The fight against climate change also involves solidarity with the Rexel Foundation
There can be no energy transition without solidarity. Since 2013, the Rexel Foundation for a better energy future has been working to anchor energy efficiency at the heart of society. It is thus present throughout the world to help disadvantaged populations overcome fuel poverty.
In Roubaix, in the northern France, the Rexel Foundation is innovating in this respect with the "Collectif des Possibles", an initiative that has created unprecedented ties between residents living in energy poverty and local authorities, entrepreneurs, associations, and any other local players willing to help. These new ties of solidarity have made it possible to carry out thermal renovation work that might not have taken place without them. At the heart of the project, the Rexel Foundation is a driving force, facilitating and bringing people together.
For Rexel, the actions carried out by the Foundation serve to reach populations that the Group's usual economic activity does not allow it to reach. The Rexel Foundation disseminates knowledge about energy efficiency, promotes a solidarity-based approach to these issues, and of course, actively supports the fight against "energy sieves" in disadvantaged areas. Because the climate emergency is also a social one. In France alone, the number of "energy insecure people" is estimated at 12 million (Source: Barometer of the National Energy Mediator). By focusing on solidarity, the Rexel Foundation reminds us that a popular ecology, which leaves no one off the path to energy efficiency, is possible…and necessary.
Rexel's action for the climate recognized
In addition to having its objectives validated by the SBTi, Rexel received an A- rating in the CDP (Carbon Disclosure Project) assessment on climate change in 2022. The result is all the more rewarding given that companies in its sector receive a C grade on average. This confirms Rexel's leading position on climate issues at the heart of its sector.
Rexel was also awarded an A grade in the Supplier Engagement Rating in 2021.