Logistics
Secure procurement and cost reduction are priorities when it comes to maximizing the performance of your company. Which is why Rexel tailor-made logistics solutions are designed to ensure dependability and logistics chain optimization.
---
Rexel product availability: dependable and flexible
3,000
items permanently available in our branches
35,000
items available next day
95%
average OTIF (On-Time In-Full) rating for orders placed with Rexel
Rexel's added value: guaranteeing top-quality service for all its customers and adapting to their specific individual needs.
A range of delivery solutions: in branches (35,000 items available next day, and 3,000 available immediately) or directly to your worksite with daily deliveries, either batched or by express courier.
A commitment to delivery times, regardless of the method chosen, and including traceability and reporting services.
Saving time by using smart packaging
Because every worksite has its own specific challenges, good scheduling is a decisive factor in cost optimization. Rexel packaging solutions are designed to save you precious time: pre-assembly of parts and installations, fitting kits, cable management, part labelling and identification to simplify listing and inventory replenishment, etc.
Optimizing inventory management
Optimizing inventories without shortage is an important factor in cost reduction for most companies. The solutions offered by Rexel combine:
Inventory reduction, with the emphasis on reducing the number of suppliers and managing all elements (including non-electrical parts)
VMI (Vendor Managed Inventory), Rexel experts take responsibility for managing your inventory on the basis of performance targets (stock adjustment, restocking procedures, reporting, stock obsolescence analysis, etc.)
Taking care of your Waste from Electrical and Electronic Equipment (WEEE) in more than 15 countries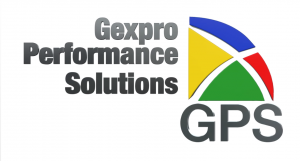 Oasis: an IT solution dedicated to optimizing your inventories across all configurations: owned stock, on-site stock, van stock, etc.