Working at Rexel means choosing a worldwide expert that anticipates its customers' needs and empowers its teams to keep a step ahead in a changing energy world.
---

"The energy world has entered a new chapter in its history, a digital age that will impact our lives as much as the advent of electricity did at the end of the 19th century. Joining Rexel today means participating in the energy transition adventure"

Luc Dallery

Group Chief Human Resources and Communications Officer
Join a global leader in the energy world
€14.7 billion sales in 2021
Focus on diversity and inclusion at Rexel France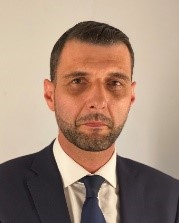 Luc Dallery, Chief Human Resources and Group Communications:
"Diversity and inclusion are fully part of Rexel's culture. From our commitments, to the objective measurement of their fulfillment, Rexel commits to these values every day. Social responsibility is at the core of the Group motivations. "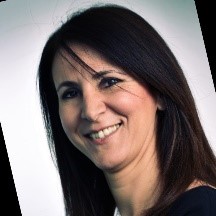 Yakout Doussaint, Inclusion and Life Quality Manager, Rexel France:
"Inclusion at Rexel is embodied at every level. Youth, Priority Neighborhood residents, women or people with disabilities are offered support plans and numerous associative partnerships and field actions."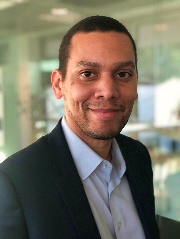 Xavier Vert, Recruitment Manager, Rexel France:
"Diversity is a strategic focus of Rexel's recruitment policy. From internships to full time positions, from apprenticeships to professional contracts, the Group's actions open doors to all profiles. All of the recruitment officers are trained to fight bias and discrimination."
As a stakeholder committed to inclusion and diversity, Rexel aims to exclude any discrimination and to promote inclusive diversity, whether through equal opportunities in recruitment, training, remuneration, assignment and career development. The Group's beliefs in such values are implemented at every level.
Strong commitments
Rexel has been part of the National Plan for Economic and Social Mobilization since its launch. The Group is also a key player in the program "La France, une chance, les entreprises s'engagent!" ("France, opportunity, committed companies!"), and mobilized around 13 commitments including developing student's knowledge of the corporate world in order for them to better train and choose career paths, and accompanying people living in more fragile areas or priority neighborhoods etc.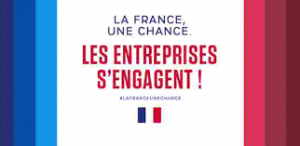 Rexel is part of the "Collectif d'entreprises en faveur d'une économie plus inclusive" ("Companies for a more inclusive economy"), an initiative launched by the largest French companies to support employment, apprenticeship and training, and goods and services offers aimed at precarious populations as well as inclusive purchasing.
Non-discrimination and the promotion of diversity among all populations (women, people with disabilities, youths, priority neighborhood residents, ethnic minorities, etc.) are at the core of the Group's policy. Moreover, 85% of Group employees who took part in the 2018 internal engagement survey Satisfaxion18 answered favorably to the question "My manager effectively works with people who are different from him- or herself (in gender, racial/ethnic background, lifestyle, etc.)."
Tangible achievements
Youth integration and Priority Neighborhoods
> Over 400 9th grade students from priority neighborhoods across France did their first internship experience at Rexel in 2019
> Over 50 Rexel women mentors are involved in the Capital Filles association, which aims to strengthen the autonomy and confidence of young girls from priority neighborhoods and rural areas, as well as to support them in their career path choices and introducing them to the corporate world
> Over 70 junior high school "drop-outs" are participating with Rexel in the "Ma Caméra chez les Pros" initiative ("My Camera with the Pros"), which will lead to the joint production of seven videos presenting the Group and its jobs
> Rexel is a historical partner of FACE ("Fondation Agir Contre l'Exclusion"/"Acting against Exclusion Foundation") which raises awareness and supports more than 5,000 youth from priority neighborhoods in their career path choices (TEKNIK and FABRIK programs)
> Over 150 youths were invited to visit Rexel Expo 2019 in Paris
> Over 300 work-study students were welcomed at Rexel in 2019 throughout France
> Over 500 internships were offered during the year, at every level of the company in France
> Patrick Toulmet, Inter-ministry Delegate for Apprenticeship in Priority Neighborhoods, visited Rexel following a work meeting on inclusion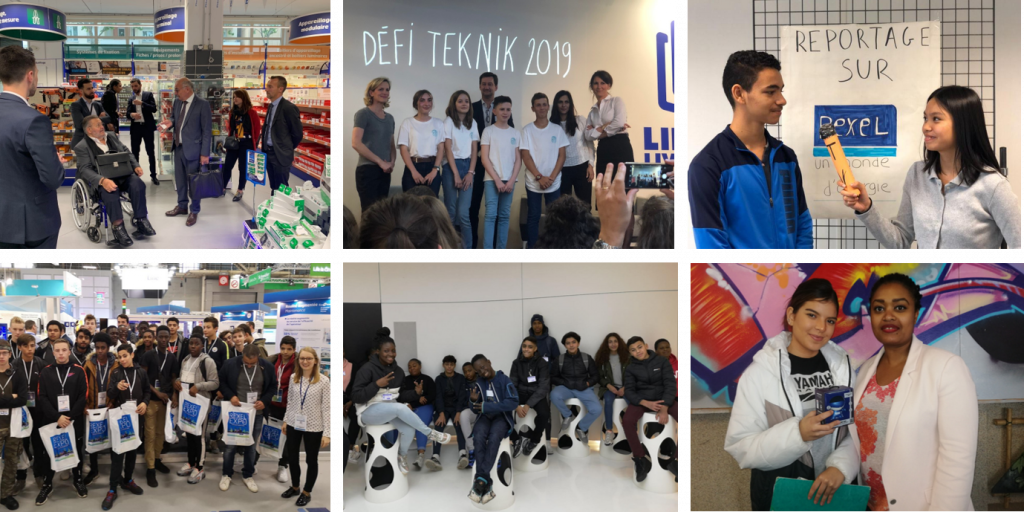 Disability
> For the third time, Rexel France has renewed its Disability agreement for the sustainable integration of employees with disabilities, 15 years after the first initiative
> Over 100 employees are accompanied each year through the Rexel Disability Mission
> Over 200 contracts are signed with the protected sector
> On July 11, 2019, Rexel France signed the Manifesto for the Inclusion of people with Disabilities in Economic Life, alongside some 100 committed companies
> Rexel France participated in the Disability and Responsible Purchasing exhibition in June 2019

Gender equality
Rexel is committed to ensuring equal treatment at every level between men and women in comparable situations. An agreement on professional equality between women and men was signed in July 2019, highlighting several key measures:
> Making careers more attractive to women, through the creation of a network of Rexel women ambassadors to promote the technical sector in initial training institutions
> Increasing the share of women in the Group by increasing the number of women in the workforce
> Developing a women's leadership network and a women's leadership training plan to support and encourage internal promotion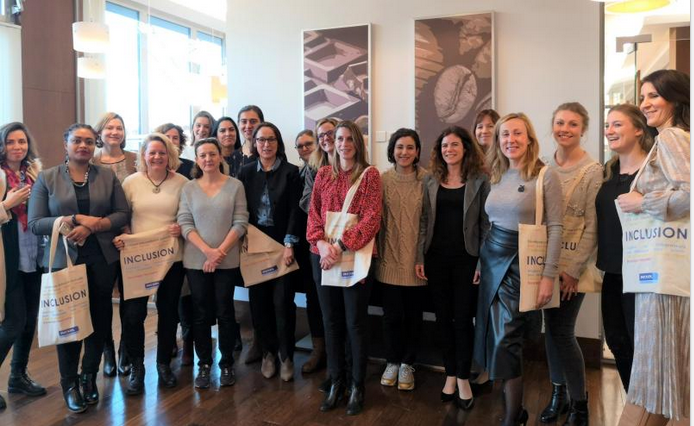 More women at Rexel are promoted, trained and benefit from salary raises than men.
For its first year of publication, the Rexel Headquarters Gender Equality Index is already above the 75-point threshold, and stands at 74 points for Rexel France.
Recognition and awards 
Rexel's strong commitments and beliefs are acknowledged by over 94% of its interns and apprentices, who stated in the 2019 Happy Trainees survey that they would recommend the Group to their friends and family, leading Rexel to achieve second place in the "companies hosting 200 to 399 interns and apprentices" category.
Rexel also gained the recognition of employees and applicants, by making the Top 3 of the 2019 Capital Ranking of the 500 best employers in the "Wholesale Trade" category, and winning 1st place in 2020!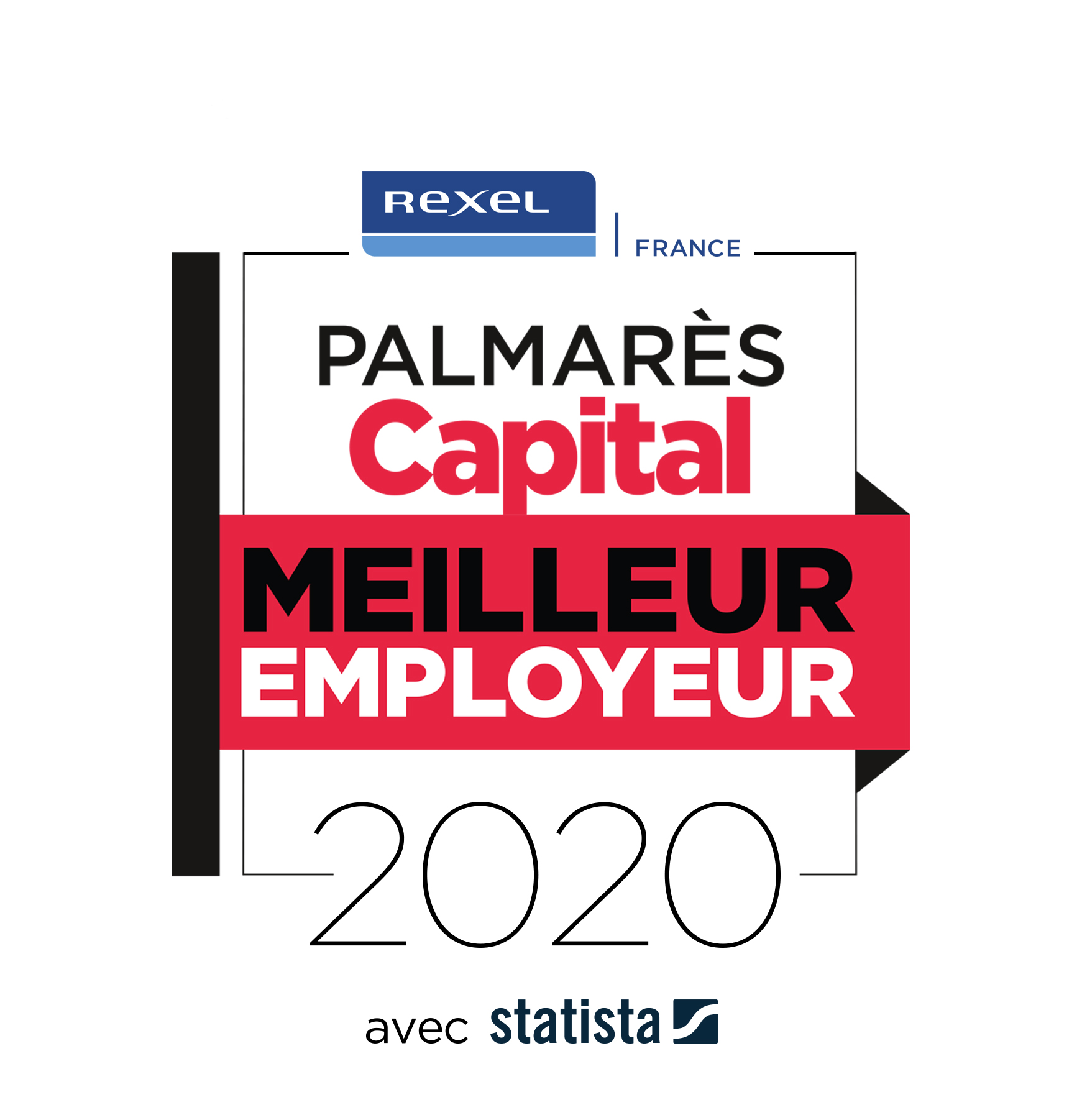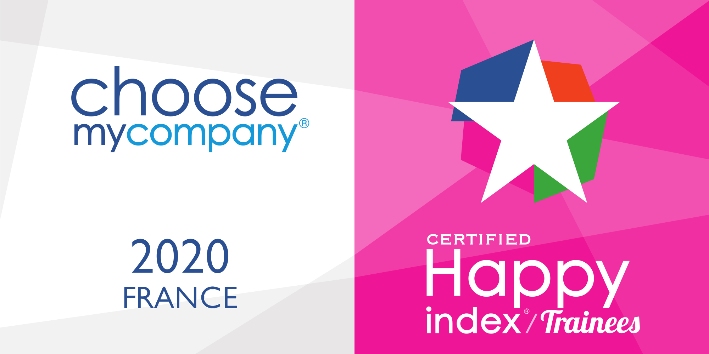 Join a key player engaged in sustainable growth
Offer innovative solutions for energy management

Improve our sites' environmental performance

Engage and support our employees

Promote responsible practices in the value chain

Improve access to energy efficiency for all