ACTIVITY AND SUSTAINABLE DEVELOPMENT REPORT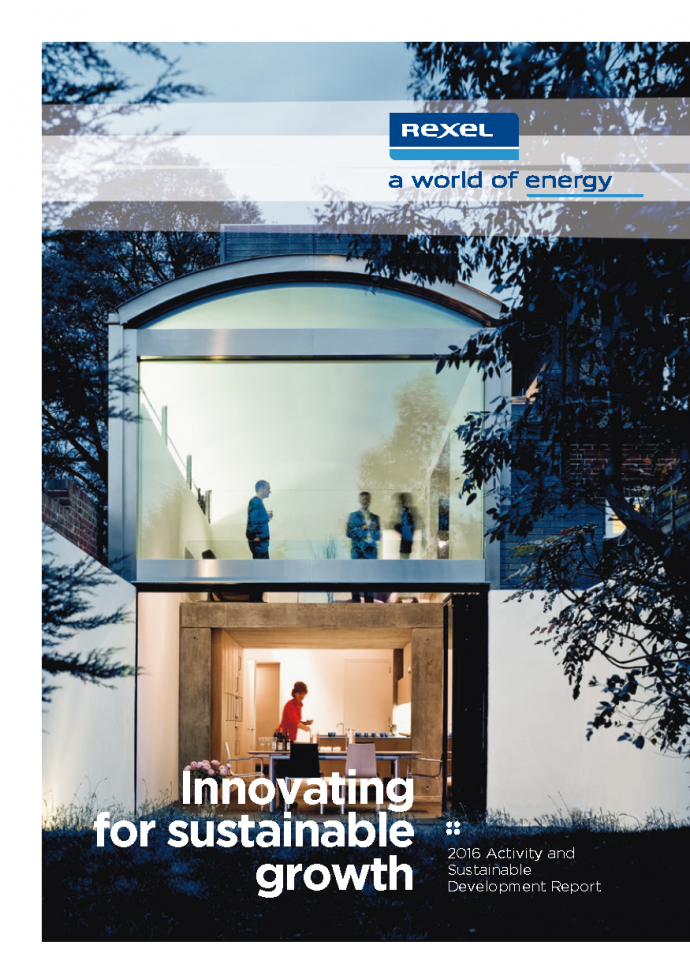 Rexel reaffirms its commitment to follow and promote the United Nations Global Compact principles, and presents its sustainable development strategy.
2016 Activity and Sustainable Development Report
PDF — 6 MB
Download
ETHICS GUIDE OF THE GROUP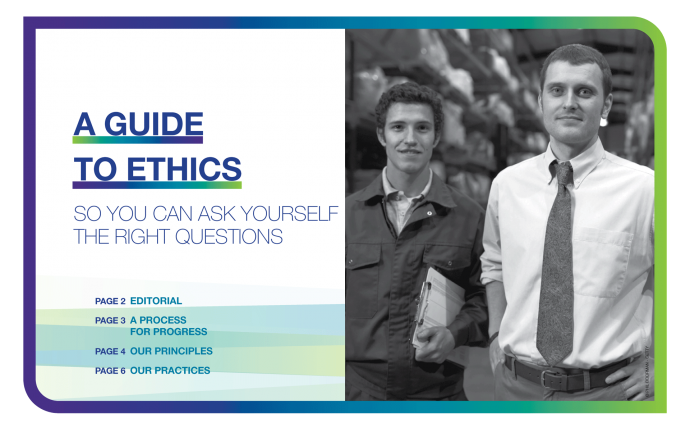 Issued to all Group employees, the Guide encourages everyone to ask themselves the right questions in order to daily make decisions and act in a responsible manner.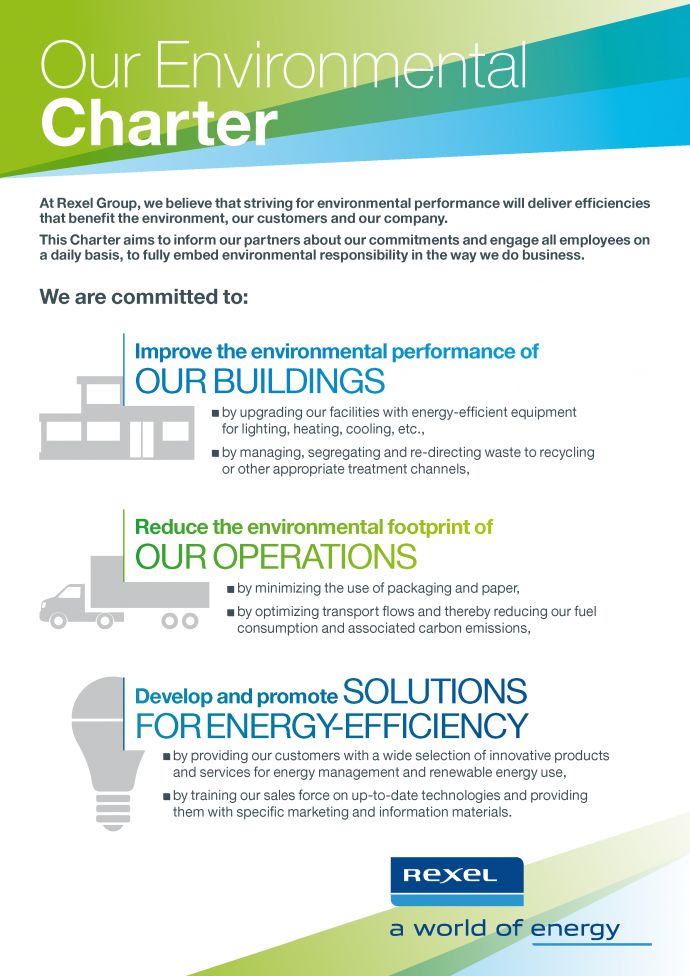 Designed to identify best practices, the charter is posted at all Group sites to encourage frontline employees to adopt best practices.
Environmental Charter
PDF — 73 KB
Download
COMMUNITY INVOLVEMENT CHARTER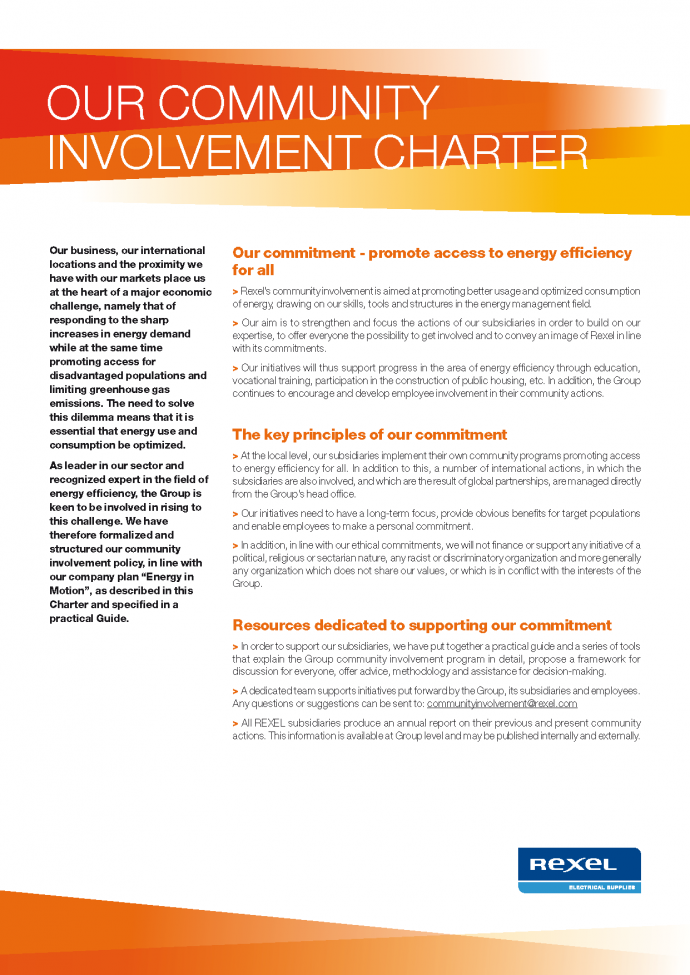 Implemented to build the Group and its subsidiaries approach around a unique shared commitment: improve access to energy efficiency for all.
Community Involvement Charter
PDF — 476 KB
Download
REXEL FOUNDATION BROCHURE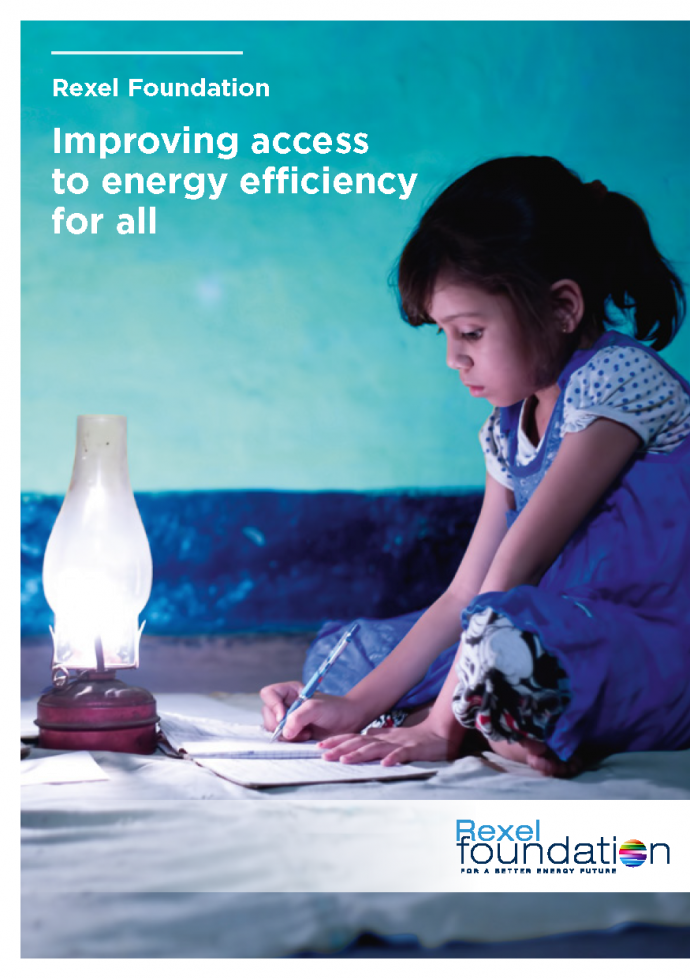 Presentation of the Foundation's leading convictions, actions and achievements for a better energy future.
Rexel Foundation Brochure
PDF — 2 MB
Download
Materiality Assessment Methodology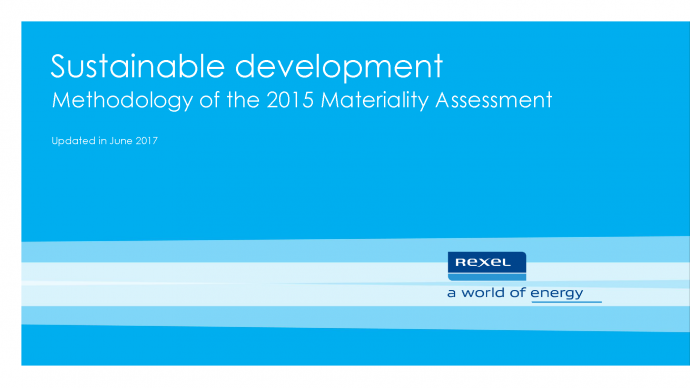 Find out more about the methodology of the materiality assessment conducted by Rexel to define its sustainable development priorities.
Materiality Assessment Methodology
PDF — 294 KB
Download