Patrick Berard
Chief Executive Officer
---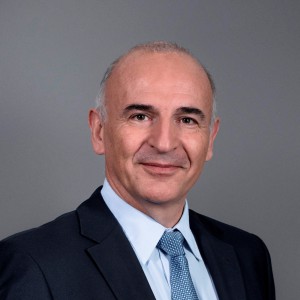 Patrick Berard has been the Rexel Group CEO since July 1, 2016.
He joined Rexel in 2003 as Senior Vice President of Rexel France, becoming Senior Vice President for Southern Europe (France, Italy, Spain and Portugal) in 2007, assuming additional responsibility for Belgium and Luxembourg in 2013. He was appointed Senior Vice President Europe in 2015.
Patrick Berard began his career in 1978 at the Pulp and Paper Research Institute of Canada.
From 1980 to 1987, Berard was a consultant at McKinsey, before moving to Thomson as Strategic Development Director for Industry and Engineering. Between 1988 and 1999, he held various management positions at Polychrome, including General Manager Europe and Group Vice-President, before joining the Executive Committee of Kodak Polychrome Graphics. Before joining Rexel, Patrick was CEO of Pinault Bois & Matériaux (2002-2003), part of the Kering group of companies (formerly PPR). Prior to that, he was Chief Operating Officer at Antalis (Arjo Wiggins) from 1999 to 2002.
Patrick Berard was born in 1953 and holds a PhD in Economics from the University of Grenoble.