Nathalie Wright
Group Digital and IT Transformation Director & CEO Rexel Nordics
---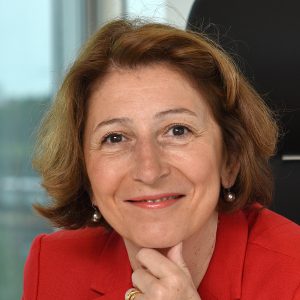 Prior to joining Microsoft France, she spent 4 years at AT&T as Vice-President EMEA and held various management positions at MCI-Worldcom from 1999 to 2004.
She began her career in 1987 at Digital, then at Newbridge Networks, where she held different responsibilities in finance, marketing and operations.
Nathalie Wright is also Chief Operating Officer of the Women in Leadership association.
She holds a Master's degree in economics, graduated from IAE Paris and INSEAD.