Isabelle Hoepfner-Léger
General Secretary and Secretary of the Board of Directors
---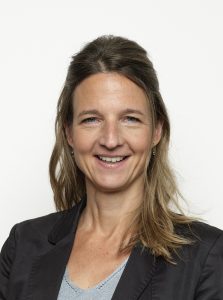 Isabelle Hoepfner-Léger is General Secretary and Secretary of the Board of Directors of Rexel since January 1, 2022. Isabelle is in charge of the Legal Department, overseeing its objectives of protecting the Group and providing operational services. She also monitors best practices in terms of corporate governance, assists the Board of Directors in its work, and coordinates interactions between the Group's General Management and the members of the Board of Directors.
Before joining Rexel, Isabelle held the position of General Counsel/VP Legal of the High Performance Solutions division of the Saint-Gobain Group (which includes several global business lines) since January 2019. She was previously, and since November 2013, Chief Compliance Officer of the Saint-Gobain Group.
Between 2007 and 2013, Isabelle was successively Legal Director of the Luxury Brands Division and then General Counsel Competition Law & Digital at the L'Oréal Group. Isabelle began her career as a lawyer at the French law firm NomoS (Paris), before joining the Parisian office of Baker & McKenzie in 2000, where she worked for 7 years.
Isabelle is a lawyer of the Paris Bar (1999). She holds a Master (DESS) in European Law and a business law degree from Paris II Panthéon-Assas University as well as an LLM in German Law from the University of Munich.