In France, Rexel is committed to recycling 100% of its customers' electrical equipment
Rexel has been partner with the French eco-organization Récylum for lamp collection since 2006 and for waste electrical and electronic equipment (WEEE) collection since 2010.
---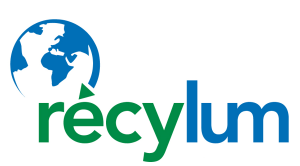 Thus, for over 10 years, Rexel has been strengthening its role as a key player in the circular economy, in line with its environmental commitments, and has come to the conclusion that its customers see recycling as a turnkey service that facilitates their everyday work.
In 2016, Rexel is committed to taking back all of its professional customers' used electrical equipment across France. Through this original sustainability initiative, Rexel is doing much more than meeting its legal obligations.
The program "At Rexel, 100% of equipment is recycled" relies on the partnership with Récylum. Three solutions are offered to customers: branch drop-off, delivery of containers directly to customers' offices or to their work sites.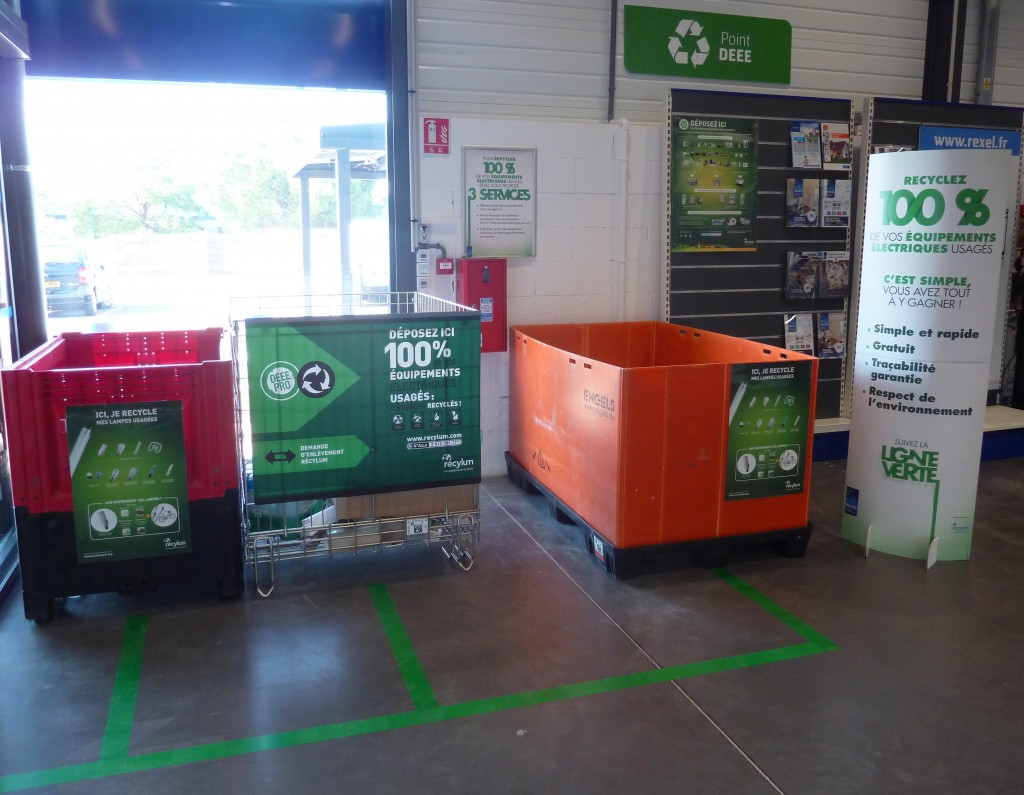 The collection commitment concerns all categories, in particular residential and non-residential construction, industry and public users, as well as all trades: electricians, plumbers, heating engineers, energy engineers and single-family home builders. Countrywide implementation was preceded by a successful pilot project in Aquitaine, where collection tripled.
The rollout is accompanied by a communication campaign entitled "follow the green line," which questions and then guides customers to collection bins using information panels. A key partner in setting up the operation, Récylum guarantees clean-up, optimal recycling and complete traceability, and enables Rexel's customers to fulfill their legal obligations.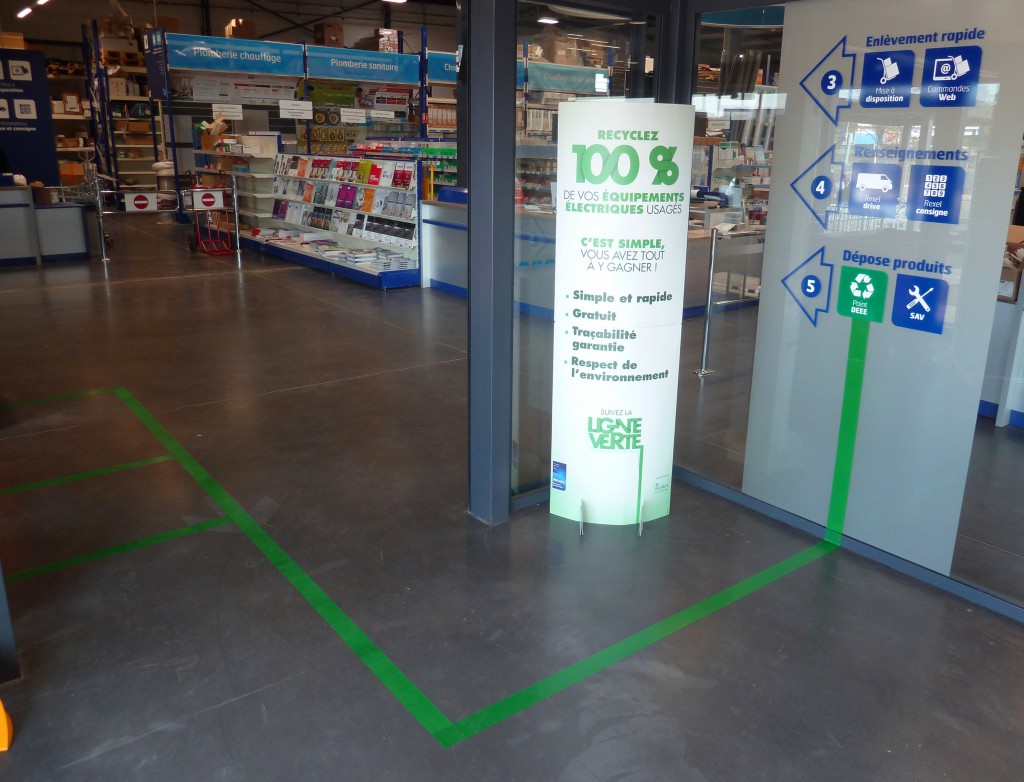 At the Group level, a WEEE management and collection system has been implemented in 18 countries. WEEE recycling in 2015 amounted to 1,297 tons, including around 986 tons of fluorescent tubes and light bulbs.