Rexel ranks 8th in the 2022 Transparency Awards
---
The 13th edition of the Transparency Awards* took place on July 4, 2022. This ceremony rewards the companies concerned according to the quality and the clarity of their regulated information. The ranking is based on an analysis of their URD (Universal Registration Document), their Convening Notice of Shareholders' Meeting, and their website. Rexel is among the three nominees for the CAC LARGE 60 Grand Prix and places 8th in the 2022 SBF120 ranking.
The accessibility and the clarity of the shared information are guarantees of transparency for all actors in the economy. At a time when data made available is increasingly numerous and complex, the Transparency Awards recognize companies that strive to preserve the confidence of their audiences through the quality of their financial and regulatory communications.
The 236 criteria studied in the evaluation of the companies are divided in five pillars: accessibility of information, its accuracy, comparability, availability, and clarity.
*Previously "Grands Prix de la Transparence" (Grand Prizes for Transparency)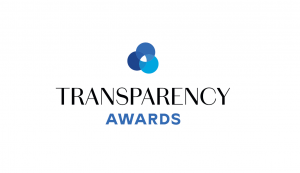 About the Transparency Awards
Since 2009, the Transparency Awards measure and reward the quality of the corporate information in France and the United States.  The objective is to guide issuers and accelerate the use of the best standards to create sustainable trust with their stakeholders.
The Transparency Awards are certified with a "Bureau Veritas Certification". They are organized by Labrador, the expert agency in corporate information education, with the support of numerous associations and institutions in the financial marketplace: the French Financial Management Association (AFG), the Compliance Circle, Euronext, the Federation of Individual Investors and Investment Clubs (F2iC), the French Institute of Administrators (IFA), Paris Europlace, the French Society of Financial Analysts (SFAF). They are brought together in a Scientific Committee representing all the major readers and guarantee the independence and objectivity of the "Grands Prix".
Each year, more than 200 participants from financial, legal, investor and shareholder relations departments of the largest French companies attend the ceremony.