The Parisian edition of Rexel Expo was held from October 16-20, 2017 at the Parc des Expositions exhibition center. The Expo is where energy industry players gather to discover the latest innovations in the sector. In total, more than 14,000 people visited the trade show.
With a focus on digital developments, the Expo welcomed visitors from all over France's, who were able to prepare and optimize their visit thanks to a mobile application created for the event that was used by more than 3,000 people.
Since 2014, Rexel Expo, formally the "electric event," has been the meeting place for professionals of the world of energy. The events take place every year throughout France: the 2016 editions were held in Nantes and Bordeaux, the 2017 edition, in Paris, and the 2018 events will be held in Montpellier and Lyon.
It is not only an opportunity for the Group's customers to discover all of Rexel's offerings for its various residential, commercial, or industrial markets, but also to exchange with other professionals: installers, contractors, industrialists, integrators, public authorities, engineering offices, etc.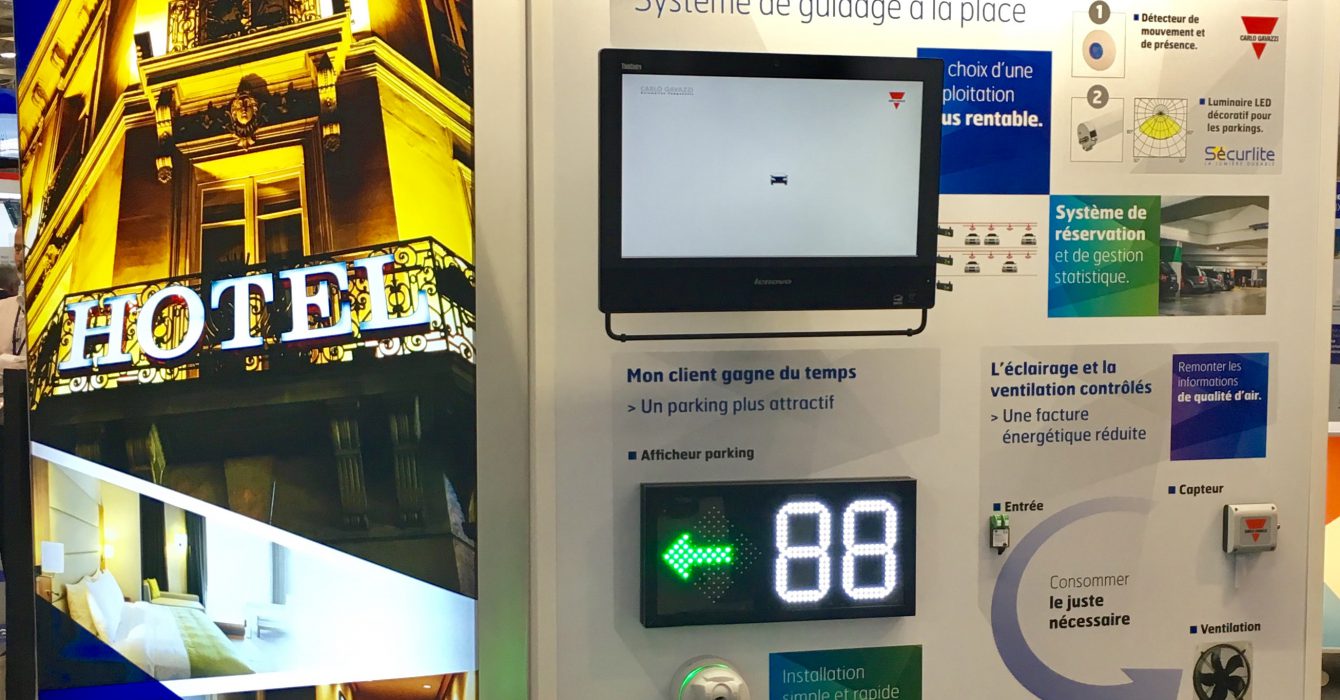 The 2017 edition: Spotlight on connected solutions and objects
In recent years, the smart home market has been constantly growing. At Rexel Expo, installers were able to discover new home automation solutions for their end-user clients while also receiving support for this new segment, thanks in particular to the installation tutorials and the tips given on the forum The Grid. In order to help all stakeholders to develop their skill set regarding the sector's new offerings, Rexel has put at their disposal various support systems, along with training programs, both in the branches and by using digital tools.
"Today, we see a real acceleration of this market, and Rexel – due to its position at the center of the value chain – plays a driving role in developing smart home solutions, for the benefit of its customers as well as end users"

Operational Marketing Manager – Rexel France
Energeasy Connect is the multi-protocol and open source solution offered by Rexel for connecting various devices within the home: alarms, thermostats, shutters, coffee machines, etc. can be controlled simply and remotely, using a smartphone application.
Discover some of the uses of Energeasy Connect
At the trade show, visitors had the opportunity to discover the wide range of products compatible with this multi-brand and multi-protocol solution. The exchanges between installers and with the manufacturers also allowed those attending to put aside their preconceptions in order to realize that installing home automation equipment is much simpler than it seems!
"My customer was satisfied, and I realized it was almost simpler than a traditional installation."
The Energeasy Connect solution helps make smart homes accessible to everyone. One of the strengths of this product is its flexibility: a user can choose to start with a single use, for example by connecting their heating system, and then gradually connect all the equipment in their home, from their fridge to the plant watering system.
Although connected uses have made their grand entry into the electronics market, more traditional products such as electric switches or sockets remain indispensable and very much present.
"For our customers, connected solutions presented the greatest interest of this trade show."

Operational Marketing Manager – Rexel France
Cities are becoming increasingly digital, gradually turning into smart cities ( Smart Grids, Energy efficient transports, Big Data…). These smart cities integrate and use technologies such as sensors and connected objects that optimize resources and their organization as well as improve the well-being of their inhabitants.
For example, the city of Barcelona has equipped its lamp posts with LEDs and sensors which can detect the presence of passersby and thus illuminate the street when necessary: this has generated a 30% saving in energy.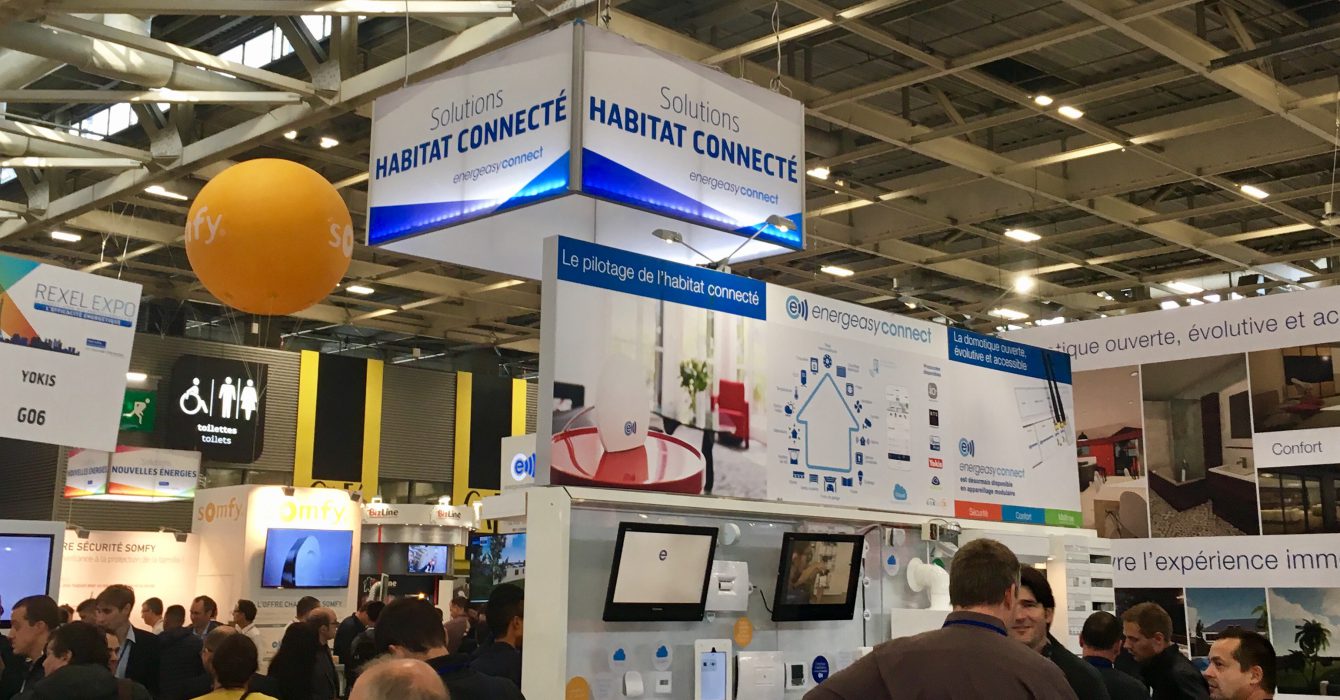 Societal benefits at the heart of innovation
A first in this Parisian edition: Rexel wanted to include start-ups in the Expo, as a strong symbol of innovation. Their flexible business models enable them to develop innovative and distinctive solutions. Their presence at the trade show was an opportunity for visitors to discover this ecosystem and the innovations that are at the heart of the world of energy.
Visitors were also able to discover a stand dedicated to sustainable development where Rexel presented its actions designed to reduce greenhouse gas emissions from its operations, but also those of its customers, via its energy efficiency and renewable energy offerings.
One of Rexel's goals at its trade shows is to support the sector in its need to evolve with emerging new trends in the industry.
90%

connected objects were present of the stands



This year, connected objects were present on 90% of the stands and in conferences organized throughout the five days of the event.
In 2014, only half of the stands presented this type of product: the goal for the next exhibition that will take place in Montpellier on June 13th and 14th and in Lyon on October 3rd and 4th is to reach 100%, demonstrating the dramatic growth in this market of all the stakeholders who work alongside Rexel.