The new edition of Rexel Today is online
---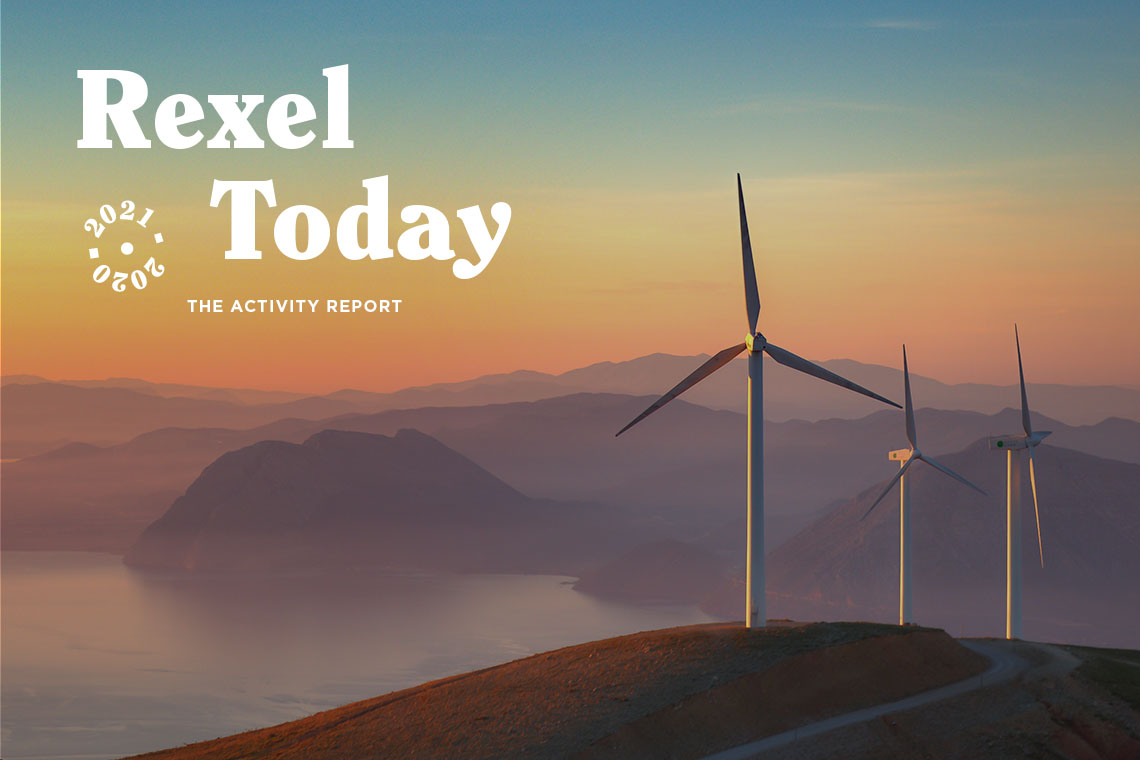 This new edition highlights the small steps and major achievements of the Group in terms of digital transition, environmental performance, and energy progress.
Presenting the Group's solid results over the last few quarters, the Activity Report sheds a particular light on the men and women of Rexel who, month after month, support its digital transformation, bring its values to life, and maintain the quality of the customer relationship that is grounded in the Group's DNA.
By promoting the energy transition among our stakeholders, helping to reduce our environmental impact, and fighting against fuel poverty, these committed and skilled employees make it possible for Rexel to perform each and every day, all while collectively participating in building a more sustainable world of energy.
Discover how by visiting Rexel Today.
Don't hesitate to follow us on social networks to keep up to date with our news: