Rexel takes part in the Capital Filles Forum in the Île-de-France region: "Equal opportunities… for women"
---
On Monday, January 27, the annual Capital Filles association forum will be held. The event, placed under the high patronage of the Minister of National Education and Youth, will take place throughout the morning at studio 104 of the Maison de la Radio in Paris. Created in 2012 at the initiative of Orange, the association chaired by Stéphane Richard and led by Dominique Goutard now brings together 13 founding members, 76 delegates and 63 member companies and institutions. Although this is its first year with the association, Rexel already counts 52 volunteer godmothers in its ranks to support young girls in their future career choices. This figure places the company among the most dedicated partners in terms of employee numbers involved in the project.
Supported by the Ministry of National Education and Youth and the Ministry of Higher Education, Research and Innovation, the association aims to strengthen the autonomy and confidence of young girls in themselves and in their professional future, by supporting them in their academic choices and introducing them to the corporate world. Capital Filles is based on the joint commitment of godmother sponsors, volunteer collaborators from partner companies and institutions, and teachers from 142 associated high schools, selected by rectors in priority neighborhoods and rural areas. In 2019-20, the initiative benefits 12,000 young girls, of whom 1,059 are accompanied individually by a godmother.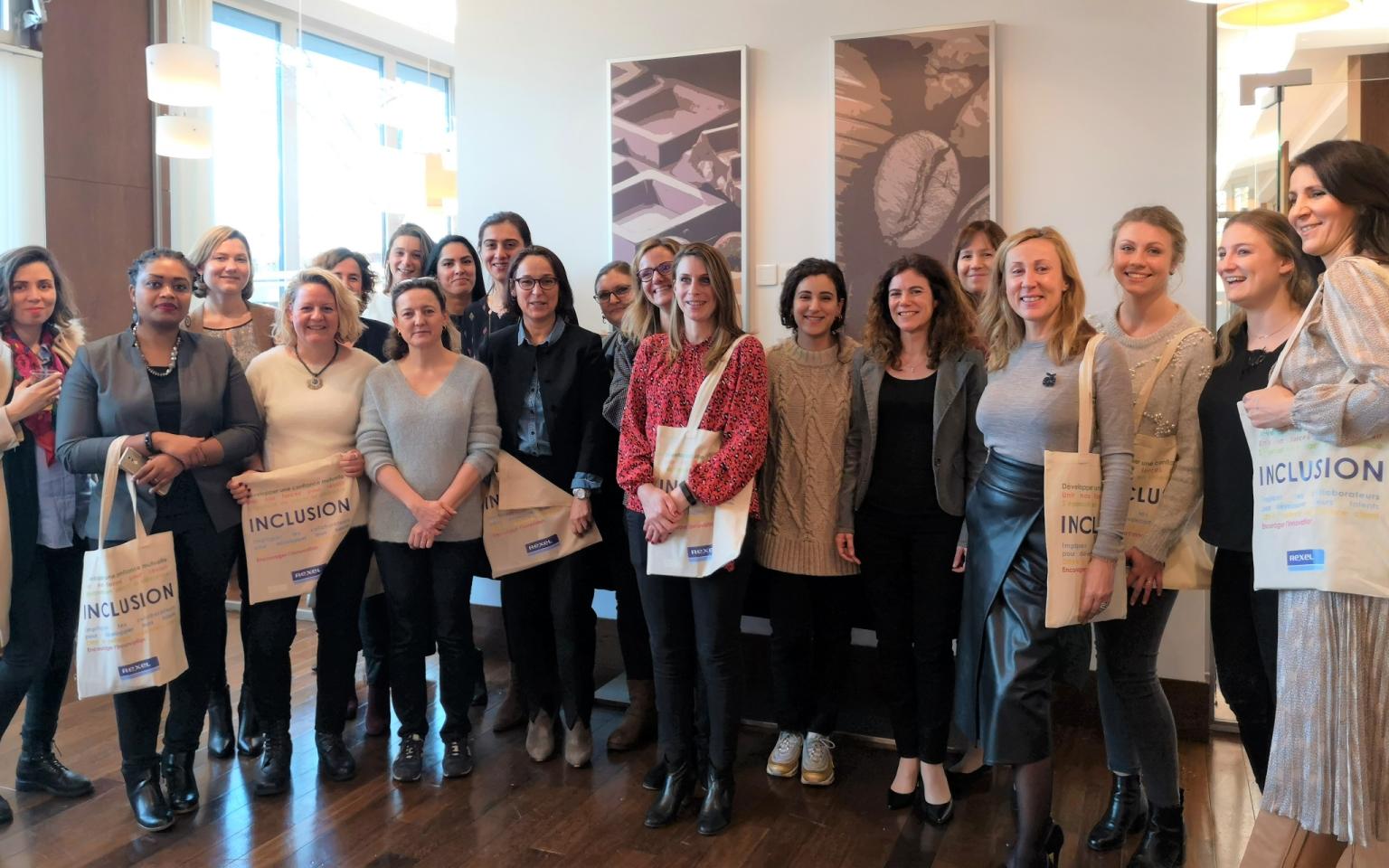 In practice, this support is made sustainable thanks to the establishment of collective workshops starting in 9th grade classes and by personalized tutoring for senior high school students. They are also introduced to future-oriented sectors, particularly science and technology, and are invited by partner companies to visit their sites and are assisted in the signing of apprenticeship contracts.
During the morning, several personalities will be interviewed by the association's pupils. Among them are Claudie Haigneré, scientist and astronaut, advisor to the Head of the European Space Agency, and Alexandra Dublanche, Vice-president of the Île-de-France region, in charge of economic development and opportunities, agriculture and rurality. A round table about the new jobs of the digital transition will also be held, in the presence of several collaborators from partner companies including Luc Dallery, Head of Human Resources at Rexel France and Head of Communication at Rexel Group. Finally, Sybile Veil, President of Radio France, and Jean-Michel Blanquer, Minister of National Education and Youth, will jointly close the event.
Rexel's commitment to Capital Filles echoes the extensive inclusion policy implemented by the Group. The stated objective is to exclude any discrimination and to work for inclusive diversity by promoting equal opportunities in recruitment, training, remuneration, assignment and career development. On the issue of gender equality, Rexel is committed to ensuring equal treatment in every aspect between men and women in comparable situations. For example, 9.3% of women benefited from career mobility in 2018, compared to 9.2% of men.
To learn more about the inclusion policies implemented at Rexel, discover an explanatory video below, and a focus of our French subsidiary's involvment: